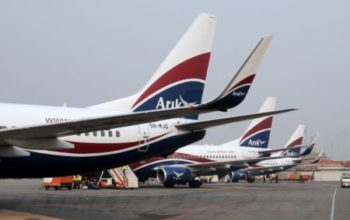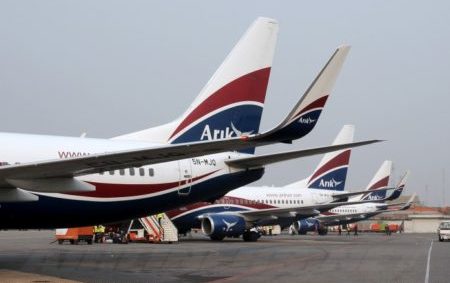 Shareholders of Arik Air have started discussions with a major investor to offset its debts to Asset Management Corporation of Nigeria (AMCON) and other creditors, it was learnt yesterday.
It was gathered that shareholders have met with other investors, but has reached a firm commitment with a Middle East-based conglomerate, with headquarters in Dubai, with interest to do business in Africa.
The company, it was learnt, has voted funds to invest in airline business, power and agriculture, and it was attracted to Arik Air. According to the source, both firms started negotiations last week in London, and have reached some commitments.
The negotiation was confirmed by Chairman of Arik Air, Sir Joseph Arumemi-Ikhide, in a telephone interview.
Arumemi-Ikhide said the investor has begun negotiations with shareholders and so far, the discussions have been fruitful.
"We have been discussing with investors. We are having serious discussion with this organisation, which is based in the Middle East, because they have a package to invest in Africa and take advantage of the region's growing economy.
"They are interested in expanding our operations and will give us additional airplanes to augment the six we ordered from Boeing," a source said.
AMCON said Arik Air owed it N263.7 billion but the airline argued that its total debt exposure, including that of international creditors and local debts, amounted to N160 billion, which represents 16.4 per cent of its value put at $3.2 billion by Deloitte UK in 2013.
It is expected that the new investor will offset Arik's debts and provide it with operational funds once modalities have been reached.