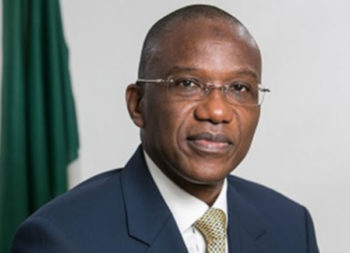 The Managing Director, Asset Management Corporation of Nigeria (AMCON), Ahmed Kuru, has said the corporation is willing to hand over ownership of Arik Air and Aero Contractor airlines if their promoters are willing to pay the debts owed by the airlines.
Kuru who was represented by AMCON's Senior Vice President, Kamilu Omokide, made the disclosure over the weekend at the sixth Nigeria Transport Awards and Lecture, noting that AMCON did not wish to operate in the airline business.
He said, "AMCON does not wish to be in the airline business or indeed any business apart from its legal mandate. So, AMCON will be willing to exit the firms if the owners of the companies pay the debts owed.
"Where this does not happen, the corporation will seek to strengthen the intervened companies and undertake a responsible exit in a manner that reinforces the sector."
AMCON had taken over Aero Contractors, Nigeria's oldest carrier which is owned by the Ibru family, in 2016.
It had also taken over Arik Air, owned by Joseph Arumemi Ikhide, in 2017.
Kuru said AMCON's intervention through receiver management was first to stabilize the operations of the airlines, put them in a position to generate positive cash flow, then resolve their debt situation through either the owners paying the debts or the sale of the companies/underlining assets.
He said the corporation adopted the same approach with Peugeot Automobile of Nigeria (PAN), which has now resumed assembling cars in Nigeria.