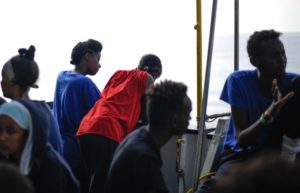 The Mediterranean rescue ship Aquarius on Wednesday arrived at Valletta harbor in Malta to disembark 141 migrants.
The ship's arrival ends a five-day tug-of-war between European Union countries which had seen the vessel banned from docking in several ports.
The ship, run by the Franco-German charity, SOS Mediterranee, and Doctors without Borders (MSF), was allowed in after France, Germany, Luxembourg, Portugal and Spain agreed on Tuesday to take in the migrants.
Agency Report