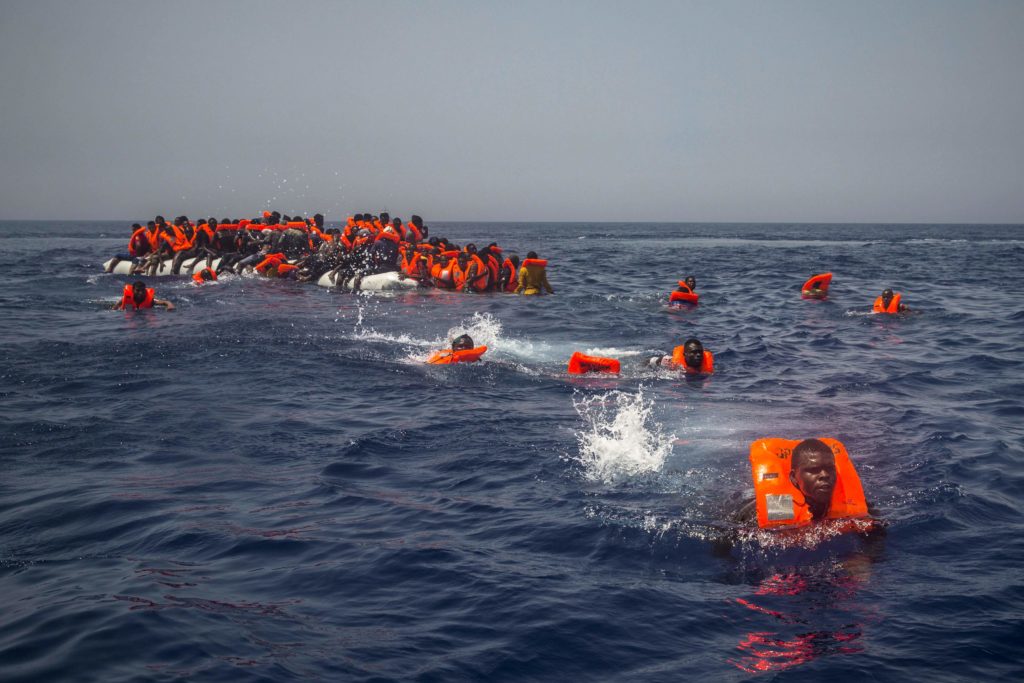 Spanish rescue services on Friday said they recovered the bodies of three sub-Saharan African migrants in the Mediterranean and saved 35 others who were in a nearby half-sunken boat.
Rescue crews were looking for 18 others who the rescued migrants said were on the boat which they said left Nador in northern Morocco for Spain with a total of 56 people on board, the maritime rescue service spokeswoman told AFP.
"A maritime rescue service plane spotted the half-sunken boat with bodies around it in the Alboran Sea," she said, referring to the most western area of the Mediterranean Sea.
She added that the rescued migrants were being taken to the port of Almeria in southern Spain.
Morocco has seen an influx of migrants trying to reach Europe, most of them on boats bound for Spain or via the Spanish enclaves of Ceuta and Melilla in North Africa.
More than 40,000 migrants have reached Spain since the start of the year, including around 35,000 by the sea, according to the International Organization for Migration.