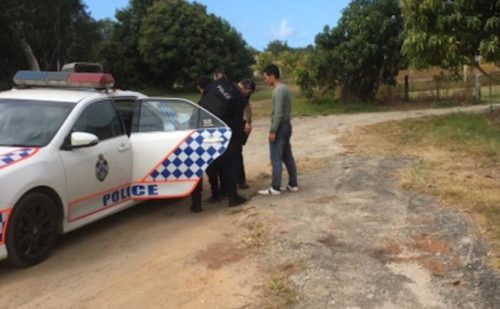 Authorities in Australia have arrested the last two migrants missing in the Daintree forest since their illegal fishing boat ran aground off the coast of northern Queensland.
The migrants are suspected to be asylum seekers from Vietnam.
The men, understood to be the captain and first mate of the rickety boat which ran aground near the mouth of the Daintree River were taken into custody on Tuesday after being held by the operator of the river's ferry, the ABC has reported.
Australian Border Force (ABF) officials and the Department of Home Affairs have refused to confirm if the search is ongoing but it's understood 17 people have now been detained.
The group, believed to be from Vietnam, fled the sinking vessel north of Cairns on Sunday.
The State Emergency Service local Area Director, Peter Rinaudo, told the ABC the search was called off last night.
"It was determined at that stage that all the missing persons they believe they were looking for were located," Rinaudo told the ABC.
"At that time all the people they were aware of were located — I believe the two that were on the fishing boat (were the ones that were found yesterday afternoon), but I couldn't confirm that."
There is confusion over whether the group who fled the boat were asylum seekers or illegal fishers.
Home Affairs Minister, Peter Dutton, said it was clear the vessel was part of a people-smuggling operation, the first to reach Australia since 2014.
"Australia, we believe, has received the first vessel – the first people-smuggling venture – in over 1400 days," Dutton told reporters on the Gold Coast on Monday.
"The vessel arrived off the Daintree in far north Queensland and obviously those matters are under investigation."
Locals raised the alarm when they saw a large group of people fleeing the crippled vessel and making the risky swim to a nearby beach where some vanished into mangroves infested with saltwater crocodiles.
Dutton has vowed to deport the group.
Agency Report