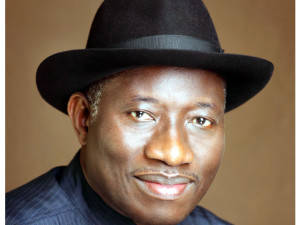 Former President Goodluck Jonathan has denied claims by Transport Minister, Rotimi Amaechi, that an alleged $49 billion got missing from the Nigerian National Petroleum Corporation (NNPC) account and same not paid into the federation account led to the recession in the country today.
Jonathan in a statement by one of his aides, Reno Omokri, while reacting to a statement credited to Amaech, said "In September 2013, the then Governor of the Central Bank of Nigeria, Malam Sanusi Lamido alleged that the sum of $49.8 billion was not remitted to the federation account by the NNPC. When he was challenged on this amount by the National Assembly, the then Minister of Finance, Dr. Ngozi Okonjo-Iweala, and the NNPC, the then CBN Governor reduced the amount that was missing to $10.8 billion on December 18, 2013.
"In February of 2014, the then CBN Governor wrote another letter to the Senate admitting that he did not know how much was unaccounted for saying it could be "$10.8 billionn or $12 billion or $19 billion or $21 billion, we do not know at this point.
"Eventually, it was established that no such money was missing and even the Muhammadu Buhari administration has kept quiet about the matter knowing that it was propaganda to pull down the previous administration.
"Nigerians should realise that it is no coincidence that this allegation is coming just days after the revelation that no record exists of Nigeria's crude oil sales since June, 2015.
"Flowing from the above, Nigerians should see Amaechi's most recent statement as an attempt to divert attention from pressing questions that demand timely answers.
"It is quite telling that the single most expensive infrastructure built in Nigeria in the last decade is the Kaduna-Abuja 187km modern fast railway that enables you live in Kaduna and work in Abuja.
"Though Buhari commissioned this project on July 26, 2016, it is worth mentioning that neither he nor Amaechi had anything to do with this project beyond reaping where they had not sown. That project was built and completed by the Jonathan administration.
"If Nigerians want to know why it was very hard to save money over the last decade, they should point fingers at Amaechi.  Those in the habit of shouting about the 'alternative fact' that the Jonathan administration did not save up during the sunny days for the rainy day, should not forget so soon that the Jonathan administration met $6.5 billion in the Excess Crude Account upon inception in 2010 and increased it to almost $9 billion by 2012."