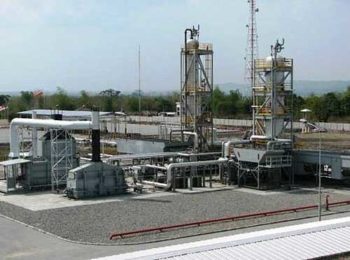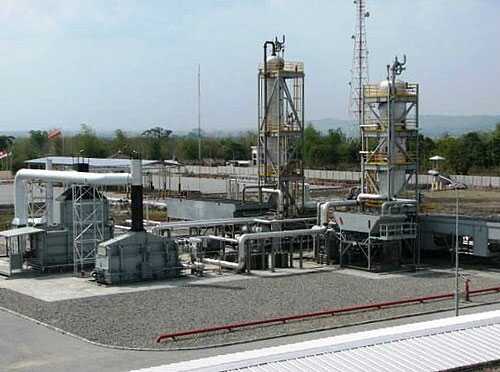 Amidst rising tension in the oil-rich Niger Delta region, the recent announcement by the Acting President, YemiOsinbajo. that government is planning to set up modular refineries as a way of driving development in the region seems to be gaining momentum daily with visible excitement shown by indigenes.
The announcement, which obviously came as a relief to indigenes of the region, was made after the government had declared total clampdown on youths who were vandalizing pipelines and refining crude illegally.
It was a planned offensive involving security operatives to curtail the activities of the vandals. The Nigerian Air force in one of the operations deployed its helicopter gunship to bomb large barges loaded with illegally bunkered crude oil as well as illegal refinery sites in Rivers State.
Also the Nigerian Navy patrol team deployed by NNS DELTA in one of the outings arrested the Captain of a merchant vessel, one Solomon Perebo, for his alleged involvement in pipeline vandalism. Additionally, 23 illegal refinery sites were raided by the base's patrol teams, mainly in Obodo, Ajosolo, Isaba and Olakpashe creeks in Warri South West local government of Delta State. During the raid, about 396 metric tons (MT) of suspected illegally refined AGO and about 1,060MT of suspected stolen crude oil were destroyed. Three suspects linked to the sites were also apprehended.
Also the Nigerian army destroyed 143 illegal refineries during its Operation Crocodile Smile in the Niger Delta region, according to Brigadier-General Hassan Hamisu.
Niger Delta indigenes rose in protest against government clampdown, opining that the government should change its approach by legalizing the trade, to help the people and also generate revenue for the government before the boys turn again to militancy. It presented a buy-in option by the government who has been seeking to bring peace to the tensed region.
Although outlawed, analysts believe that the illegal refineries bridged the supply gap created by non-functional refineries in Nigeria. More than 60 percent of diesel and kerosene used in the region are sourced from local bush refineries produced from stolen crude through fractional distillation.
Stakeholders in the industry belief that the move by the government to engage the youths in the modular refineries is a double-barreled strategy, which will not only utilize the skill of the boys but would get them to earn money legally while also earning money for the government.
Special Adviser to President Muhammadu Buhari on Niger Delta, Brigadier General Paul Boroh (rtd), while interacting with the people at  Yenagoa, BayelsaState  assured the people of the region that the proposed modular refineries in oil-producing communities would engender a new era in the region.
Before the latest announcement, the Department of Petroleum Resources (DPR) had urged stakeholders in the oil and gas sector to invest in small size refineries in order to boost national refining capacity.
The DPR Deputy Director, Engineering and Standard,Alfred Ohiani, at a sensitisation Roadshow on Modular Refinery Initiative in Abuja, explained that a modular refinery is a mini refinery which is capable of generating refining capacity of between 10,000 and 30,000 barrels per day.
Ohiani said a small size refinery could be set up with relatively low technology involvement, which makes it easy and economical to operate.
"Nigeria has a total refining capacity of 445,000 barrels per day that is why it imports petroleum product to meet users' demand."
According to him, the country needs a total refining capacity of two million barrels per day and thankfully the Dangote Group of companies is building a modern refinery with a total refining capacity of 500,000 barrels.
Ohiani explained that the modular refinery initiative was to encourage investors build small-sized refineries nationwide so as to meet the national refining capacity of two million barrels per day.
He also advised those interested in investing in refineries to site them near crude oil sources in order to easy transportation for processing.
"We are not saying you should site refineries only in the Niger Delta, you can site them in the north and source for crude oil in neighbouring countries," he said.
However, he pointed out that those interested in investing in small size refineries will have to first get licences from the DPR at $50,000, which is about N9.95 million. This time the government seem to be taking the first move.
Stakeholders in the industry have however commended the move while also proffering suggestions to make it workable.
A former Managing Director of Onne Oil and Gas Free zone Authority (OGFZA), Victor Alabo, who supported the plans said, such refineries would improve the nation's economy and create massive employment for the youths.
"The development of the petroleum industry should go into manufacturing, production of petrochemicals, plastics and crude oil derivatives," he said.
He explained that, crude oil has a lot of by-products that can be generated into plastic, resins and several other useful products.
According to Alabo, once manufacturing goes into that sector, the number of jobs that would be created would be enormous.
The former OGFZA boss explained that it was in this context that the idea of modular refinery was being canvassed by the government.
He also said, the decision of the Federal Government to sustain the Niger Delta Amnesty Programme will ensure peace in the area and allow Nigeria maximize her oil potentials.
"The best option is to continue with the Amnesty programme and sustain capacity building so that by the time we go into modular refineries and other manufacturing, we will have the capacity of youths that can man those industries, and that is why the amnesty programme should continue" he said, adding that one of the major challenges facing the region was that the youths have no skills and could not be employed even as he said the sustenance of the amnesty programmes would address such challenge.
Equally, Emmanuel Ihenacho, Chairman, Integrated Oil and Gas Limited and promoter the first modular refinery in Nigeria, believes that the idea of modular is long overdue in an oil producing country such as Nigeria.
"The modular refinery is an idea whose time has not just come but whose time has nearly passed. We cannot continue as a country that produces oil without capacity to refine it. If you produce oil and export all as it is the case currently, it is creating value in somebody's economy in terms of the money you pay for the freight in carrying that oil there.
"And if you try to add value to it by processing it at a refinery that is located elsewhere, then you create additional value there. And if you take the products and put it in a ship that doesn't belong to you, and bring it to your home, you are also creating additional value elsewhere. So we want to capture the value that we have lost historically by saying 'our oil is going nowhere.' We take oil. We refine it and sell it. So we want to make the country a hub for oil processing in the continent".
Explaining the motivation behind setting up a modular refinery, Iheanacho said that the inability to get petroleum products readily for customers necessitated his quest to venture into the project.
According to him, "People frequently call me all the time and say, 'I want to buy some AGO,' and I am very embarrassed to reply, 'I'm sorry we don't produce AGO.' This happens because we export our oil raw to Europe and they refine it and produce AGO and we import it. So we want to change that. My motivation to invest in scalable refinery is not necessarily to make money.
"It would be nice to make money but I have a point to prove: that we can do it; that Nigeria can and it has the necessary human resources to add value to its crude. I want to pay tribute to the new DPR. They have been absolutely very professional, fully supportive of what we are doing. I had a recent meeting with them and I was very surprised how they turned up right on time, young people bristling with ideas, listening to what we had to say and making commitment towards ensuring that we work together to develop this idea of modular refinery."
An Environmentalist, Mr. Alagoa Morris also applauded the government for acceding to the yearnings of the people but called for the establishment of standards to protect the environment.
He advocated for baseline Environmental Impact Assessment studies by experts and putting in place safety measures prior to establishment of the refineries to ensure they run in an environmentally sustainable manner.
"It is thumbs up to the government and we want the refineries to be driven by the Niger Delta people.They should be organized into cooperatives with ownership of shares and incorporation of real companies.
"Government should set the standards and enforce; it also should establish formal channels where the operators of the refineries should buy crude officially to check the menace of oil theft.The refineries will definitely provide job opportunities and help in tackling the security challenges in the region,'' Morris said.
Copyright Ships & Ports Ltd. Permission to use quotations from this article is granted subject to appropriate credit given to www.shipsandports.com.ng as the source.