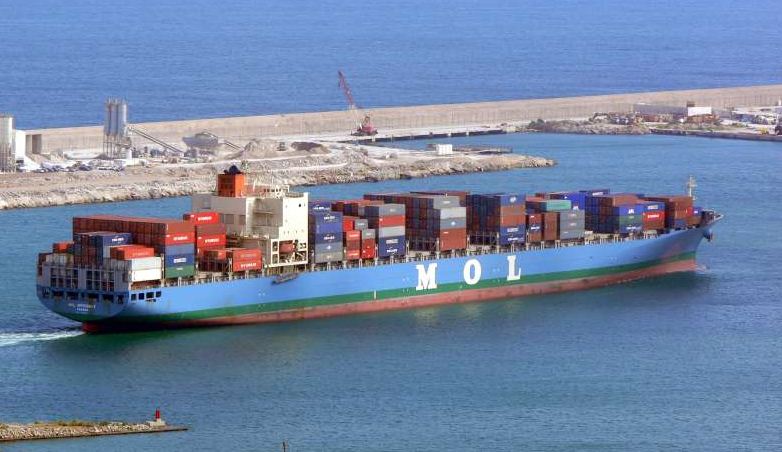 Mitsui OSK Lines (MOL) remained in the black in the first quarter ended 30 June 2019 with a $113.8m and has maintained its full year profit forecast.
MOL reported a first quarter profit of JPY12.2bn ($113.8m) on revenues of $2.63bn. The Japanese shipowner maintained a profit forecast JPY27bn for the first half of the financial year and JPY40bn for the full year.
Commenting on the outlook MOL said that it expected better rates in the in the dry bulk shipping market in the remainder of the financial year than the first quarter, especially for capesizes with vessels taken out the market for drydocking and the installation of scrubbers.
For the VLCC market MOL sees what it describes as the adjustment phase continuing in the second quarter with the market improving in the second half of the financial year. "As for the VLCC market, looking at the vessel demand side, although OPEC has agreed to extend oil output cuts, an increase in procurement of alternatives such as shale oil from the Atlantic will lead to growth in ton-mile demand itself and this is expected to have a positive impact on rates," the company said.
Looking at the product tanker segment the company saw this benefiting from an increased demand for gas oil due to the sulphur cap for marine fuel oil.
For container shipping through the Ocean Network Express joint venture consistent profitability is the aim despite weaker economic conditions. "While demand is likely to decline due to the downside risk of the global economy, mainly in ONE's major routes, which are Asia-North America, Asia-Europe and intra-Asia, we expect that profitability will improve as a result of the continued cargo portfolio optimization and cost reduction," MOL said.
"We will also make efforts with the aim of achieving profitability throughout the year through the optimization of products including the commencement of a new pendulum route between the West Coast in North America and northern Europe and the reduction of general and administrative expenses."