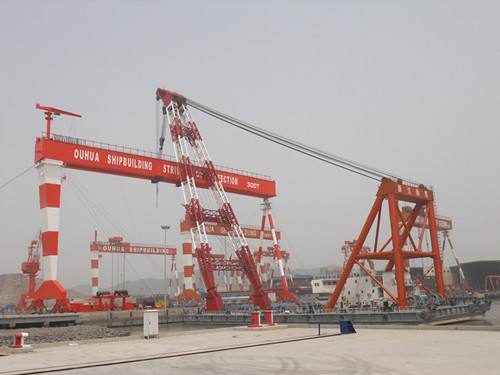 Bankrupt Chinese shipyard Zhejiang Ouhua Shipbuilding has failed to sell its assets in the online auction.
The administrators of Zhejiang Ouhua Shipbuilding had listed the yard's assets for sale via online auction. The assets to be auctioned include the shipyard's entire land properties, shipbuilding equipment, inventories, as well as eight unfinished vessels.
The reverse price for the auctioned assets are RMB1.19bn ($173m).
The privately-held Ouhua Shipbuilding was declared bankrupt by Zhoushan Intermediate People's Court last year, however, it failed to find new investors to restructure the yard.
Zhejiang Ouhua Shipbuilding, a private shipyard, owns the assets of Zhejiang Ouhua Ship Machinery Co., Ltd., Zhejiang Ouhua Module Manufacturing Co., Ltd., Neptun China Ship Design Co., Ltd. and Zhejiang Ouhua Modern Shipbuilding Technology Research Institute.