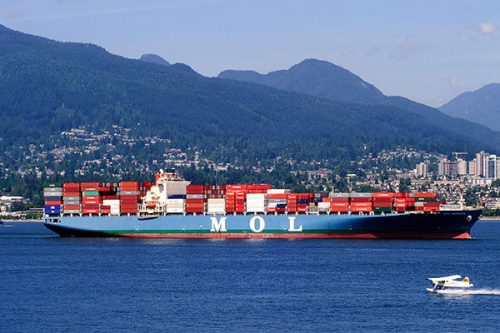 Japanese shipping major Mitsui O.S.K. Lines expects to record an extraordinary loss on its consolidated and non-consolidated financial statements for the fiscal year of 2019.
For its consolidated financial results ending in March 2020, MOL plans to downgrade in its forecast due to a total of USD 146 million of extraordinary losses.
The prediction is being made amid an anticipated extraordinary loss of USD 71 billion in relation to a loan to dry bulk owner and operator Gearbulk Holding AG, provided by MOL Bridge Finance S.A., MOL's consolidated subsidiary.
The loss is assigned to a continuously sluggish market due to the impact of the novel coronavirus among other factors.
MOL said that the business performance of the aforementioned equity-method affiliate is expected to show a significant delay in recovery, which may cause difficulties in recouping part of the loan.
The company also plans to record provision for loss on guarantees of USD 71 million as an extraordinary loss on its non-consolidated financial statements, because the joint guaranty is included in liabilities of the subsidiary.