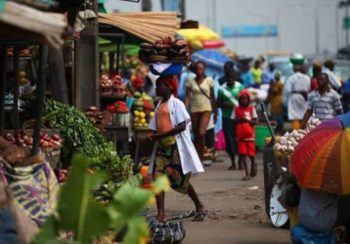 By Patience Danjuma 
The federal government has disagreed with Moody's downgrading of Nigeria to a B1 stable rating to a B2 stable rating.
The latest B2 rating is equivalent to Nigeria's existing B/Stable Outlook rating from S&P and slightly lower than Nigeria's B+/Negative Outlook rating from Fitch.
A response by the Federal Ministry of Finance (FMF), Central Bank of Nigeria (CBN) and the Debt Management Office (DMO) indicated that since Nigeria was last rated by Moody's (as B1 stable) in December 2016, Nigeria has successfully emerged from a protracted recession and recorded important improvements across a broad range of indices. 
"While we respect the right of Moody's to make this decision, we strongly disagree with the premise and must address some of the conclusions upon which the decision rests," the response stated. 
The federal government pointed the attention of Moody's to Nigeria's return to economic growth of 0.55 per cent in Q2 2017, and returning business confidence, as evidenced by a PMI index of 55.0.
The nation's fiscal and monetary authorities also noted that the country now has a stable foreign exchange window for importers and exporters, with improving liquidity and convergence of the parallel and official rates.
The stability in foreign exchange market led to improved foreign exchange reserves, now totaling $34 billion.
The government also noted increased oil production, combined with stable and now improving oil prices; a slowly improving revenue profile, with non-oil revenue (principally taxes) up 10 per cent; month on month improvements in inflation levels since January 2017, with inflation continuing to trend downwards and strong year on year improvement on the World Bank Ease of Doing Business Rankings from 169th to 145th place, a 24 place move in one year.
The federal government said Moody's rationale hinged on the need for Nigeria to improve non-oil revenue aggressively is absolutely and directly aligned to the government's priorities.
"We have put in place a number of measures to improve our collection and FIRS has made good progress in increasing revenues, particularly when considering that the economy is still recovering from the oil price shock," the statement added.  
Copyright Ships & Ports Ltd. Permission to use quotations from this article is granted subject to appropriate credit given to www.shipsandports.com.ng as the source.