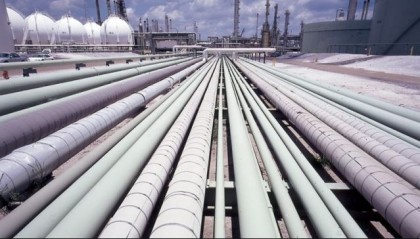 Morocco will extend contracts to import gas from Algeria and take full ownership of a gas pipeline linking Algeria to Europe, Algerian Energy Minister, Mustapha Guitouni, has said.
After a meeting with his Moroccan counterpart, Aziz Rabbah, in Marrakech on Monday, Guitouni said that further meetings will take place to agree on the terms of the contract.
"We discussed gas and electricity supply," he told reporters without providing details.
In 2011 Morocco signed a 10-year contract with Algerian state energy company, Sonatrach, to import 640 million cubic metres (mcm) of gas through the Algerian pipeline to Spain.
The kingdom will take ownership of the pipeline in 2021, Guitouni said.
Rabbah did not comment to reporters after the meeting held on the sidelines of an Arab energy conference.
The contract renewal had been shrouded in doubt after recent gas discoveries in the kingdom and plans by Morocco to build a $4.5 billion liquefied natural gas terminal in Jorf Lasfar.
There is little cooperation between neighbours Morocco and Algeria because of the Western Sahara conflict.
Morocco annexed the former Spanish colony in 1975 and the territory has since been the subject of a dispute with the Polisario Front, an independence movement backed by neighbouring Algeria.
Agency Report