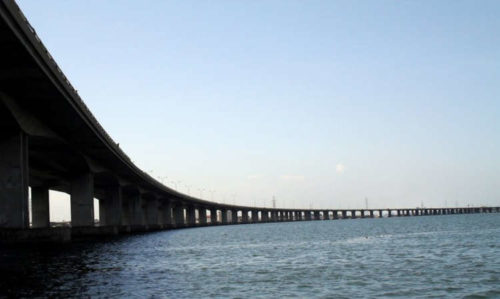 A yet-to-be-identified man was rescued from the Lagos lagoon on Tuesday after he allegedly jumped in from the Third Mainland Bridge.
According to reports, the man was rescued by some fishermen and officials of the Lagos State Waterways Authority.
The incident attracted a crowd of passers-by, who stopped on the bridge to catch a glimpse of the man.
Why he attempted suicide is unknown. However, news reports say he has been taken to the hospital for medical attention.