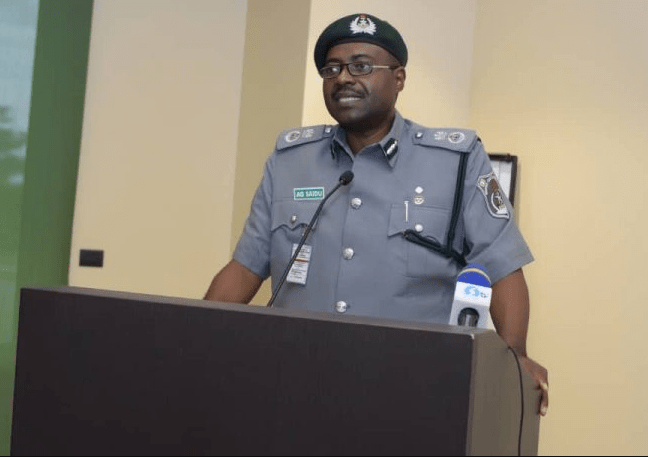 The Nigeria Customs Service (NCS) has said that most of the escort vehicles used by Ministries, Departments and Agencies (MDAs) of government were smuggled into the country.
Assistant Comptroller-General in charge of ICT/Modernisation at NCS, Aliyu Saidu, stated this on Tuesday when he appeared before the House of Representatives Committee on Customs. Saidu was responding to questions on how vehicles are smuggled into the country.
He said according to the NCS database, the number of Hilux vehicles imported into the country have dropped, "but you will find them in hundreds in town".
The Chairman of the committee, Leke Abejide, had asked about measures put in place by the NCS to check vehicle smuggling. The lawmaker said he had an encounter with smugglers, who import vehicles into the country, thereby denying the government import duties.
"Let me give you a scenario of myself; I told DCG Talatu. I said I have vehicles for my own use; that I bought and I shipped them. The person who shipped it told me that there is a way they can do it for me not to pay the correct duty. I said not me. How much is the money? If I have money to buy this vehicle, how much is the duty that I will not be able to pay?"
Responding, Saidu commended the lawmaker for his stand against smuggling, and accused high-profile individuals in Nigeria of supporting smuggling activities.
"I can't thank enough the honourable member that raised this issue on vehicles. Nigeria Customs Service needs your support in this regard. Unfortunately, today, the big men in Nigeria — I didn't say National Assembly members — all their escort vehicles (Hilux) are smuggled vehicles.
"MDAs — Ministries and Departments of government — today, patronise smuggled Hilux. And that is why if you see our system, Hilux importation has dropped, but you will find them in hundreds in town. Mostly, they use them as escorts," he said.
Saidu asked the lawmakers to amend existing laws to make it difficult to smuggle vehicles into the country.
He said Customs is working on a mobile app that will tackle smuggling, and also ensure that the right import duty is paid to the government.
"We are almost done with that one. We have made the presentation to the management about two weeks ago. They made some critical observations, which we are working on now before we take it back to them for final approval. Then, it will be rolled out," he said.
Committee blames Customs for delays in cargo clearance 
Meanwhile, the committee has asked the Nigeria Customs Service to reduce bureaucratic bottlenecks making clearing of goods at the ports difficult.
The committee noted that NCS is complicating the process through unnecessary duplication of functions through various administrative channels instead of full automation and use of technology.
Deputy chairman of the committee, Mukhtar Ahmed said Customs have created many desks, which hamper the smooth flow of documents and delay the clearing and discharge of containers from the Nigerian ports.
"You have the CAC's office, it will go to DC Admin, it will go to DC revenue, it will go to OC Bond who they will refer you to, it will go to bond office, that is where to input bond number.
"Then we have manifest seat, you have technical supervisor capture, the assistant technical supervisor who re-route the declaration, depending on where it is going.
"Then you have fast track for releasing documents; you have DC compliance or whatever, then, you have DC enforcement, OC tagging, CIU, APM for generating exit, staff officer for printing, OC main gate for approval and finally you have exit station at the main gate," Ahmed said.
He said the committee has made its investigation and discovered the many sections allegedly created by the Customs, which create unnecessary delays.
"We sent five different people to go, and the only place they did not agree is at the exit. But every other step is followed like that. Now, if you have an automated system, the way you are mentioning that you have an automated system, even these six, you don't need it.
"I am telling you, you don't need the documents to be moving from one table to another if you have an automated system that is online. Take Form M for instance, we used to have about six copies physically, but because the system has been automated, only one entry goes in and one output," he said.
Copyright Ships & Ports Ltd. Permission to use quotations from this article is granted subject to appropriate credit given to www.shipsandports.com.ng as the source.