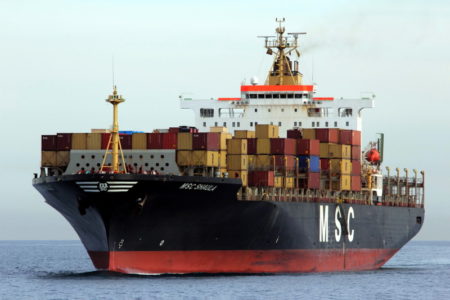 Due to tougher global marine fuel rules, MSC the world's number two container line, says it expects to pay over $2 billion a year in fuel costs.
The Swiss-headquartered company added that it will introduce a bunker charge next year to recoup expenses.
The International Maritime Organization (IMO) from Jan. 1, 2020 will prohibit ships from using fuels with sulphur content above 0.5 percent, compared with 3.5 percent today, unless they are equipped with exhaust gas cleaning systems, known as scrubbers, to clean up sulphur emissions.
For shipping companies struggling from years of weaker earnings, the new regulations are expected to mean more cost pressure.
"MSC has estimated that the cost of the various changes we are making to our fleet and its fuel supply is in excess of two billion dollars (USD) per year. We have already had to start incurring these costs to be ready for 2020," the group said in a Dec. 1 note.
MSC said it would levy a bunker recovery charge from Jan. 1, 2019 "as a result of the regulatory changes we all support".
The privately-owned group has a fleet of 510 vessels with a total capacity of 3.3 million TEUs, which includes both owned and chartered vessels, an MSC spokesman said on Monday.
"Clearly, MSC will need to use a large amount of low-sulphur fuels to propel the fleet, in order to meet the 2020 low-sulphur cap.
"At the same time, a significant portion of MSC's owned ships will be equipped with exhaust gas cleaning systems. For a shipping line of our size, with a global network, it makes sense to have a combination of these solutions," the spokesman said.
In September, Denmark's Maersk Line – the world's number one container shipping carrier – said it would introduce a new bunker adjustment factor surcharge from Jan. 1 2019. Maersk has said it expected extra fuel costs of at least $2 billion annually.
Apart from scrubbers and low sulphur fuel, shipping companies can also use LNG as an alternative marine fuel, although its usage is still at an early stage.