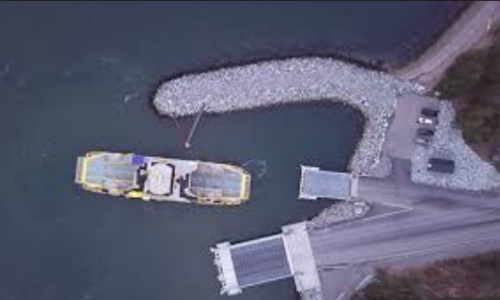 In what Mikael Makinen, Rolls-Royce President, Commercial – Marine, described as a 'ground breaker', close to 100 VIP guests attended the 54-metre double-ended car ferry Falco voyage between Parainen and Nauvo in Finland Monday, the world's first fully autonomous voyage.
Unlike other successful trials involving degrees of shipboard automation, the passage was completed fully autonomously, using sensor fusion and artificial intelligence to avoid potential collision hazards en route and the meticulous docking of the vessel, all without human intervention.
Pointing out that this was the first time that a fully autonomous vessel had navigated around obstacles using its own systems, Makinen said that the successful voyage was a clear demonstration of shipping's direction of travel. Contrasting the successful voyage with vehicle automation, Makinen noted key differences: this was not merely 'cruise control', 'park assist', or driving from A to B. This was complete autonomy on a real-time voyage with potential hazards en route.
Oskar Levander, Rolls-Royce's ship autonomy guru, said that the successful voyage demonstrated that new guidelines from the IMO on autonomous operation were now needed as a matter of urgency.
His prediction of the first successful autonomous voyage by 2020 had been beaten, he said, pointing out that autonomous operation on deep-sea trades involving, for example, wind-assisted bulk carriers sailing more slowly could yield fuel savings of 50-60%. This would make the IMO's 2050 carbon reduction targets potentially achievable, he said. But new rules had to be developed much more quickly.
Details of the guest list were not revealed but representatives of key maritime sectors were known to be present. They included ship operators, designers and builders, ports, cargo owners, regulators, marine technologists and seagoing personnel. Rolls-Royce Marine is known to be working with a number of industry partners in the development of its autonomous technology.
Levander remarked specifically on the interest shown by cargo owners. "If the shipowner's customer wants it, then the shipowner wants it," he said, adding that some of shipping's end users were interested in having more control over cargo movement. 
Copyright Ships & Ports Ltd. Permission to use quotations from this article is granted subject to appropriate credit given to www.shipsandports.com.ng as the source.