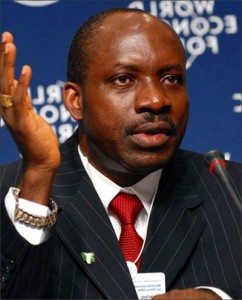 Former Central Bank's governor, Professor Charles Soludo, has called for the complete elimination of the "41 restricted item" by the CBN if it hopes to archive a unified exchange rate regime.
Soludo made the call at the Recap Conference in Lagos, while speaking on the theme: "Nigeria's Current FX and Interest Rate policies; Thought and suggestions"
He said: "Eliminate the so-called 41 items. You cannot unify the forex market with those kinds of things. You have two ways, if you don't want things to come in. You can use the exchange rage and the commercial policy, raise the tariffs on them. If it is expensive for people to import, they will not import them. That is how to do it on a sustainable basis.
"As day follows night, if not done by this regime, subsequent regime will eliminate those kinds of things. The current way we are doing it is adhoc, costly, distortionary and harmful to the economy."
It would be recalled that the CBN's Acting Director, Corporate Communications,  Isaac Okoroafor, had recently defended the CBN's stand, saying despite criticisms, CBN would not drop the policy nor bow to "self-serving" interests.
"We have observed with great concern the continued and unwarranted attack on our policies by a group of Nigerians, whose real interests, findings have shown, are anything near altruistic, but rather self-serving and unpatriotic," Okoroafor said.