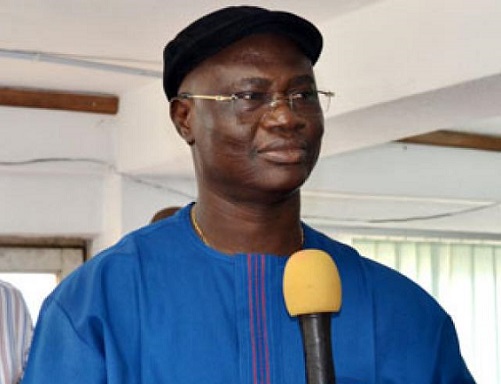 The President-General, Maritime Workers Union of Nigeria (MWUN), Comrade Adewale Adeyanju has described his endorsement by the four branches of the union namely the Dockworkers Branch, Shipping Branch, Nigerian Ports Authority (NPA) Branch and the Seafarers Branch to run for a second term in office as an honour, which he could not reject.
This is the first time in the history of MWUN that the four branches of the union would unanimously endorse a candidate for office of the President-General.
Adeyanju who spoke exclusively with SHIPS & PORTS on Friday, said, "It is a marching order from all the four branches of the union that I should run for a second term. I consider it an honour bestowed on me and I think I should accept it with the same honour.
"Since they have asked me to contest again, I cannot say no because I never asked for it. They asked for it and they want me to continue. It is an honour and a sign of respect given to me. Since it is coming from the voices of all the four arms of the union, I need to accept it."
Adeyanju said for the first time in its history, the union would hold its National Delegates Conference, slated for 26 March 2021, in Lagos.
According to him, the union's election had never been held in Lagos as they were often marred with tension and violence.
He, however, noted that thuggery and hijacking of election has become a thing of the past as there is now sanity, peace and unity among members of the union.
"We always take our election out of Lagos because of the peculiarity involved in the elections but this time around, we are having it in Lagos for the world to know that there is sanity, stability and peace in the union and that the era of referring to union members as thugs is no longer there.
"For the first time in the history of the union, our election will be held in Lagos. The union's election is always like a tiger and dog fight where two contestants will quarrel over election and even in some cases, deaths are recorded. We have been alternating all states but this time around, we want to prove to the whole world that the union has come of age and there is no way we can go back to the past," he said.
Adeyanju, attributed the sanity and industrial peace enjoyed within the union to the ability of his administration to carry all members along including those who opposed his first term election.
The union leader assured that he would consolidate on his achievements during his second term in office just as he promised to continue to prioritise members' welfare.