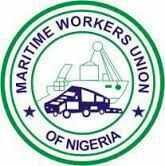 The Maritime Workers Union of Nigeria (MWUN) has urged the Federal Government to focus more on the development of inland water transportation to harness its full potentials.
President, MWUN, Seamen/NIWA and Water Transportation branch, Francis Bunu who stated this on Thursday in an interview with newsmen in Lagos noted that the nation's inland waterways have not been properly harnessed for effective utilization.
He said if developed through dredging, it will serve as an effective means of transportation as the roads have become too congested.
He said the maritime sector is being neglected as according to him, the government has not put in much effort to drive the sector which alone has the potentials to generate more revenue than the oil sector for the economy.
Bunu also blamed lack of modern facilities and poor regulatory safety standards on the frequent boat mishaps on the waterways.
"Our inland waterways are too shallow and the revenue that is suppose to come from there is not been harnessed. We also do not have any modern jetty except the few ones owned by private individuals. Do you see any modern facilities in the public jetties where we can take boat?
"If there is ferry from Victoria Island to Apapa, we are not going to be facing this traffic and the amount of money government is spending on roads if put into development of inland jetties will go a long way to help operators who rely on the roads," he said
Bunu also called on the government to do more to check reported cases of piracy and abduction of people on the waterways noting that some members of the union have as a result of pirate activities lost their lives.
In a separate development, election into the Seamen Commercial and Industrial District, Lagos which held on Thursday saw Com. Sunday Avoshe and Com. Power Unukefo returned unopposed as Chairmen of the districts respectively.