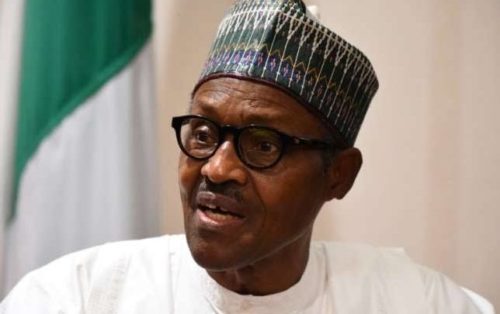 The Presidency on Thursday said it is impossible for government to approve N30,000 as minimum wage for civil servants as demanded by organised labour unions. 
The Nigerian Labour Congress (NLC), United Labour Congress (ULC) and the Trade Union Congress (TUC) have demanded a review of the existing N18,000 minimum wage. 
Femi Adesina, who is spokesman to President Muhammadu Buhari, while speaking on a television programme monitored in Lagos on Thursday said even if public office holders sacrifice their entire pay, paying N30,000 as minimum wage will still remain a tall order for the Federal and State Governments. 
He said even some governors are unable to pay the N18,000, not to talk of N30,000.
He said, "So if they can't pay N18,000 and labour is asking for N30,000 and they refuse to come lower, there may be a stalemate which will not be good for the country. I think in the spirit of negotiation, labour should not insist on N30,000."
"Even if they (political office holders) decide not to collect anything, it still doesn't take care of N30,000 minimum wage. It doesn't.
"Maybe if the members of the National Assembly concede part of their salaries and allowances, it can make a dent on minimum wage. But other office holders don't earn anything outrageous."
The labour unions have threatened to call out their members for strike by November 6 if the new minimum wage is not approved. 
Meanwhile, the President of NLC, Ayuba Wabba, has said that the proposed minimum wage will boost the country's economy rather than trigger inflation.
While addressing newsmen in Asaba, Delta State during the 6th Quadrennial National Delegates Conference of the National Union of Hotels and Personal Services Workers on Thursday, Wabba said, "It is not true and there is no empirical bases that an upward review of minimum wage would trigger inflation in the country.
"This is because when the minimum wage was increased in 2011, in fact, the inflation rates went down.
"Go and look at the records and the data, it would rather boost the economy because it would increase the people's disposable income.
"You remember that in the midst of recession in the U.S., one of the strategies President Barrack Obama used to boost the economy of the country was to increase the minimum wage.
"This, because as at that time, production was going on; people didn't have money to purchase and what he (Obama) did was to increase the minimum wage and there was money; General Motors started to produce and people were able to buy." 
Copyright Ships & Ports Ltd. Permission to use quotations from this article is granted subject to appropriate credit given to www.shipsandports.com.ng as the source.