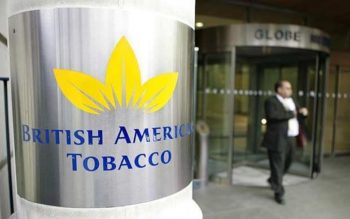 The British American Tobacco Nigeria (BATN) has denied any wrongdoing in the National Assembly's investigation of 30 companies over alleged complicity in the loss of N30 trillion federal revenue in the import and export value chain between 2006 and 2017.
The Senate, last week, ordered the arrest of the chief executive officers of the companies for failing to honour invitations to appear before it.
The BATN was listed among the companies.
The Senate on Wednesday, however, said all the companies have appeared before it, in a closed-door session, to state their case.
Also, the House of Representatives had summoned the tobacco company to a hearing over claims of being an illegal beneficiary of the federal government's Export Expansion Grant Scheme.
But in a statement made available to newsmen on Thursday, BATN said it had done no wrong.
"On the 31st of July, 2017, we received a letter inviting us to appear before the Senate Committee in relation to allegations of involvement in the N30 trillion revenue believed to have been lost within the import and export value chain," said Freddy Messanvi, Legal and External Affairs Director at British American Tobacco.
"British American Tobacco Nigeria (BATN), as a responsible company, has since been officially communicating with the Senate committee in order to comply with their invitation and regulations to ensure a resolution of the issue through extensive engagements, verification and reconciliation exercises."
Messanvi said the BATN had, over the years, always maintained a healthy relationship with government agencies, including the Nigerian Customs Service which commended the company in 2016 for its contributions to Nigeria's treasury.
"We also have a history of ensuring 100 per cent custom duty payments are disbursed on time and in full to secure an incessant flow of required materials,"  Messanvi said.
"We also ensure we abide by Central Bank of Nigeria and Customs guidelines in relation to import and export processes as required and demanded by the law.
"We appreciate the efforts of the government to block all revenue leaks and as good corporate citizens we will continue to comply with the Nigerian regulations.
"We also intend to work with the government, within the confines of applicable laws, to create an environment where businesses will thrive and harness amicable working relationships through constructive discussions and engagements to ensure Nigeria remains attractive for foreign direct investments in the long run."
Copyright Ships & Ports Ltd. Permission to use quotations from this article is granted subject to appropriate credit given to www.shipsandports.com.ng as the source.