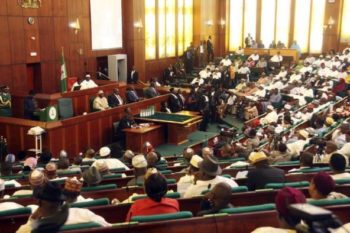 The House of Representatives ad-hoc committee recently set up to probe the loss of crude oil worth over $21billion and huge debts being owed indigenous companies by International Oil Companies (IOCs) commenced legislative business on the issues on Wednesday.
Speaking at the inaugural meeting, Chairman of the ad-hoc committee, Rep Daniel Reyenieju (PDP), Warri Federal Constituency, Delta state said: "We are expected to investigate the operations of the deep offshore and Inland Basin Production Sharing Contracts Act (PSC), as it concerns the NNPC and IOCs towards determining the reasons for the loss of $21 billion, enquire why appropriate steps were not taken, promptly and over an inordinately long period to remedy the situation which to the loss and possibly recover the revenue.
Reyenieju said the second referral is to"investigate the huge debts being owed local companies and indigenous contractors by IOCs and gas companies with the view to ensuring that such debts are paid promptly.