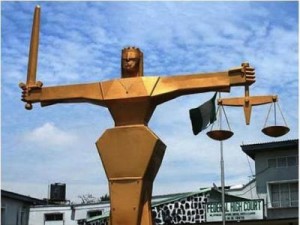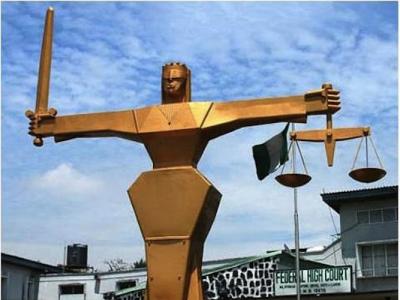 The absence of the Justice Ayokunle Faji, of the Federal High Court, Lagos on Wednesday stalled the trial of a former Joint Task Force Commander, Maj.-Gen. Emmanuel Atewe, and three others charged with N8.5 bn fraud.
Faji, was on an official assignment and the trial adjourned until Oct. 20,
Atewe, a former Commander of Operation Pulo Shield, the Niger-Delta Military Joint Task Force, is charged alongside the immediate past Director- General of the Nigerian Maritime Administration and Safety Agency (NIMASA), Patrick Akpobolokemi.
Also charged alongside the accused are two staff members of NIMASA – Kime Engonzu and Josephine Otuaga.
The accused are standing trial on an amended 22 counts.
The accused were re-arraigned before Faji on Feb. 3, following the transfer of Justice Saliu Saidu, who was handling the case.
Saidu was transferred from Lagos to Port Harcourt.
The accused pleaded not guilty before Faji who allowed them to continue on the bail terms granted by Saidu.
The Economic and Financial Crimes Commission (EFCC) is prosecuting the accused.
The EFCC accused them of conspiring to defraud NIMASA of N8.5 billion using seven companies.
The companies are Jagan Ltd., Jagan Trading Company Ltd., Jagan Global Services Ltd., Al-Nald Ltd., Paper Warehouse Ltd., Eastpoint Integrated Services Ltd., and De-Newlink Integrated Services Ltd.
The EFCC claimed that the accused committed the fraud from Sept. 5, 2014, to May 20, 2015, in contravention of Section 18(a) of the Money Laundering Act, 2012, and Section 390 of the Criminal Code, 2004.