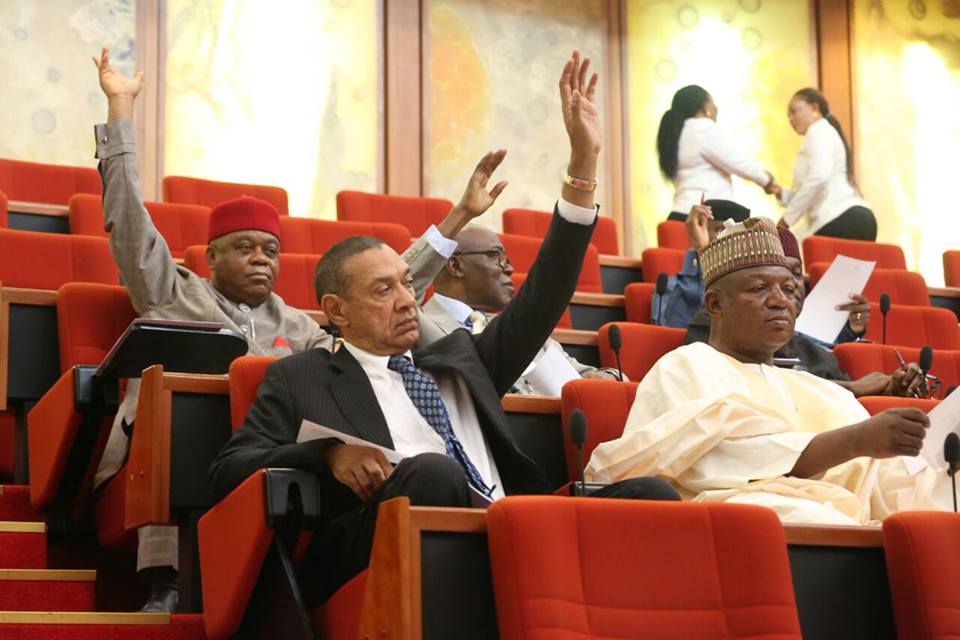 The National Inland Waterways Authority (NIWA) has said that contrary to some media reports, there was no time the Senate queried it over a N800 million security vote when it appeared before the Senate last Friday to defend its 2018 budget proposal.
In a press statement issued on Monday in Lokoja, Kogi State by its General Manager Corporate Affairs, Tayo Fadile, NIWA said in ITS budget defence, "there was no single item that captured the issue of security vote".
According to Fadile, "The distinguished Senators of the Marine Transport Committee in the Senate of the National Assembly were referring to the Council for Regulation of Freight Forwarding of Nigeria (CRFFN) and not National Inland Waterways Authority (NIWA) as erroneously reported.
"The truth in respect of the story can be confirmed from the Chairman of the Senate Committee on Marine Transport, Senator Sani Yerima and the video tape of the proceedings can also be made available by the Clerk of the committee of Marine Transport of the Senate.
"As a matter of fact, NIWA was the first agency to be attended to by the distinguished senators, while the CRFFN was the last agency that the committee invited," the statement said.