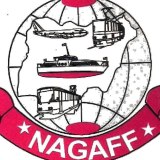 The National Association of Government Approved Freight Forwarders (NGAFF) has faulted the call by the Senate for the resignation of Comptroller-General of Customs, retired Col. Hameed Ali, over his refusal to wear the service uniform.
NAGAFF`s National Publicity Secretary, Stanley Ezenga, said on Thursday that the senate should rather engage Ali on issues based on performance rather than uniform that had no impact on efficient service delivery in the customs.
He said the customs boss was not a career customs personnel and compelling him to wear the uniform did not seem the right thing to do.
"We at NAGAFF are not in support of the call for the sack or resignation of the Comptroller-General of Customs by the Senate over his refusal to appear before it in full customs uniform.
"Our position is based on the fact that the issue has nothing to do with service delivery and that he is not compelled by any rule or law to do so as he is not a career customs officer.
"Rather than delving so much on the issue of uniform wearing, we urge the senate to criticise the CG on issues of performance and other things that could make the customs deliver on their mandate.
"We appeal to the Senate to spare us all this uniform drama and focus on better issues that could deliver the dividends of democracy to Nigerians,'' he said.
The senate had called for the resignation of the Comptroller-General following his refusal to appear before the upper house on Wednesday in his Customs uniform.
The senate had said Ali was not fit to occupy the office for not heeding the directive to wear uniform and that he was sending a wrong message to career custom officers by his refusal to do so.
The upper chamber had earlier turned back the Comptroller-General on March 16 for not appearing in uniform and rescheduled his appearance for Wednesday.
Ali said his refusal to wear the uniform was hinged on the fact that he had been sued on the issue and he was awaiting the outcome of the litigation.
He also cited an advice from the Attorney-General of the Federation as a reason for his decision.
The senate had first invited Ali to appear before it on March 8 to brief it on the proposed policy for payment of Customs Duty by vehicles owners, no matter the age of the vehicle.
However, Ali did not honour the invitation on the ground that he had a management meeting.
Not satisfied with the reason, the senate had issued a warrant mandating Ali to appear on March 16.