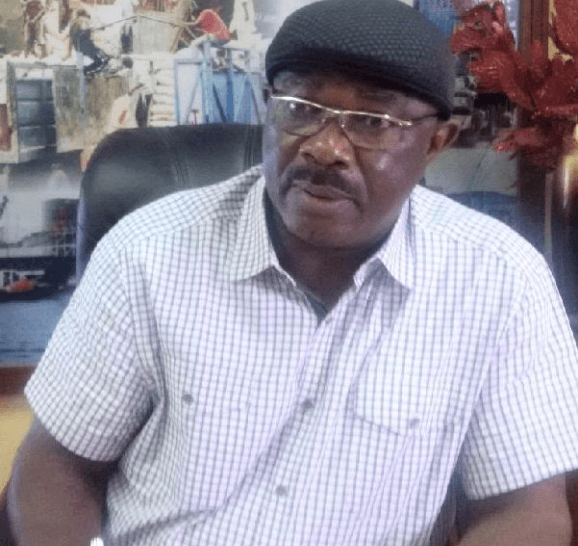 The founder of the National Association of Government Approved Freight Forwarders (NAGAFF), Boniface Aniebonam, has threatened to declare two former presidents of the association, Increase Uche and Eugene Nweke from the group if the duo refuse to shelve their ambition of contesting election into Governing Council of the Council for Regulation of Freight Forwarding, Nigeria (CRFFN).
The CRFFN election is expected to hold before the end of this year, even as the five major freight forwarding associations registered under the council have concluded agreement on the sharing of the 15 available seats. However, Uche and Nweke have declared interests to contest as independent candidates outside the agreement reached by the associations.
But speaking in Lagos on Thursday during a meeting with the students and of NAGAFF Academy, Aniebonam said, "If they don't desist from this election, the association will declare them persona non grata. We will bring their two pictures down and delist them from the register of CRFFN. This shows they've never existed in the association. And they've never practiced freight forwarding before.
"If you don't have a professional certificate as approved by CRFFN, you might not be able to contest any seat in the council henceforth. If you are not practicing on the strength of the certificate, you won't be able to contest. This is a resolution that has been passed. CRFFN has a mobile court to try any uncertified freight forwarder and once such is caught, you are going to jail straight," he said,
Aniebonam encouraged the students to continue to seek knowledge and self-improvement.
He said, "After your diploma, go for your bachelor's degree, from that, move to post-graduate level and like that. I was president (of NAGAFF) when I went to UNILAG. The more you expand your intellectual horizon, the more emboldened you will become. You will have the courage to talk on the spot to the Transportation Minister without fear or favour."