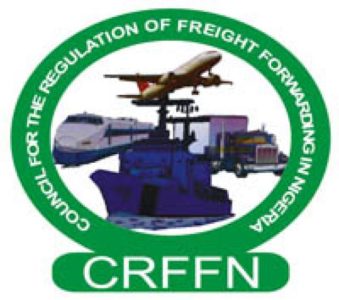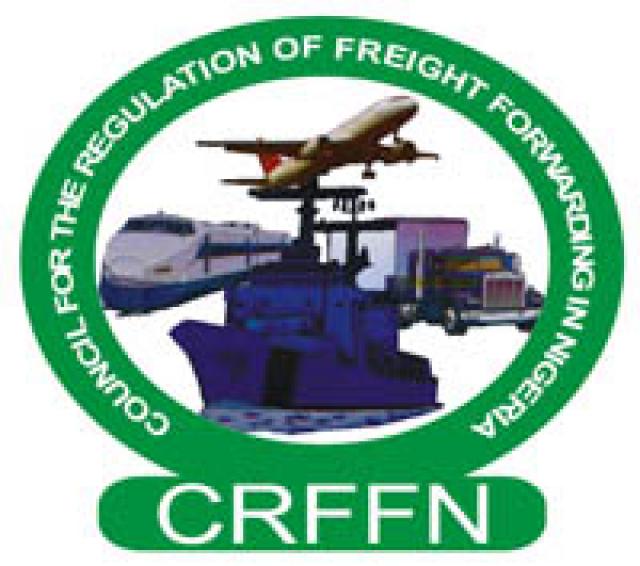 Regular readers of this column will certainly require little or no education about the controversy that has dogged the Council for the Regulation of Freight Forwarding in Nigeria (CRFFN) since inception. To remind, CRFFN was a creation of former President Olusegun Obasanjo's administration. It was an integral part of Nigeria's port reform programme which was anchored on dock labour reform, restructuring of Nigerian Ports Authority (NPA), Customs reforms and freight forwarders reform.
Of these four planks of the broad port reform programme, only two – dock labour reform and restructuring of NPA – could be said to have been successfully implemented. Customs has remained as resistant as ever to reform. Entrenched interests in the Nigeria Customs Service will do everything possible to sustain the status quo, which includes obsolete and manual processes in the NCS operation. The freight forwarders are agents to Customs, hence their popular appellation as licensed Customs agents. The common joke in the locker room is that Customs officers are agents in uniform, while agents are Customs officers in mufti. The common joke has a substantial element of truth in it. Many serving Customs officers are in the true sense of the word clearing agents. Customs and their agents share a lot in common. There is hardly any Customs license that does not have one or two Customs officers – serving or retired – as direct or indirect shareholders. No one should be surprised therefore that the same entrenched interests that frustrated and are still at work frustrating reforms and automation of the Nigeria Customs Service, may also be at work ensuring that the reform of the freight forwarding industry does not see the light of day.
CRFFN was set up in 2007 through an Act of Parliament to professionalise the freight forwarding sector and reduce touting in the fold of its practitioners. It is important to point out here that freight forwarding aka clearing and forwarding is generally seen as an all-comers affair with very low entry barrier. Little or no training is often required to become a practitioner in this essential aspect of our logistics industry. Many of the ills perpetrated in the clearing and forwarding process are believed to be perpetrated through clearing agents. Corruption, false declaration, under-declaration, forgery (aka machine outside), concealment and underpayment of government revenue are all acts typically associated with licensed customs clearing agents. These acts not only lead to inefficiency at our ports, but are also responsible for the high cost of doing business at the nation's gateways.
On the prompting of stakeholders, government created CRFFN to regulate and coordinate the activities of freight forwarding practitioners in a manner that reshapes their old business model. Sadly, ten years after it was set up, CRFFN is fast gaining the reputation of a failed agency. The council has not been able to successfully implement of its cardinal objectives and has made little or no impact on freight forwarding practice, one decade after its birth and with several billions of taxpayers' money used to finance its activities and the many travels of its top officials.
For CRFFN, it is one controversy after the other. Not even the intervention of successive Ministers of Transport via orders and counter-orders has been able to save the beleaguered council. As someone said to my hearing a few years ago, the council is being regulated by those it was set up to regulate. At the centre of the various issues around CRFFN are big names in the freight forwarding industry like Sir Ernest Elochukwu, Chief Henry Njoku, Dr. Boniface Aniebonam, Mr. Tony Iju Nwabunike and Chief Peter Obi. Chief Elockukwu is the immediate past National President of the Association of Nigerian Licensed Customs Agents (ANLCA). He was elected as a member of the pioneer Governing Council of CRFFN which had Tony Iju Nwabunike as Chairman. Nwabunike is also of the ANLCA stock having served as the association's Apapa Chapter Chairman and later as its National Secretary. Chief Henry Njoku is also a pioneer CRFFN Governing Council member and present Board of Trustees Chairman of ANLCA. Dr. Aniebonam and Chief Peter Obi were also ANLCA stalwarts, where they occupied prominent positions and attained prominence. Both have however turned their backs on ANLCA with Aniebonam forming the National Association of Government Approved Freight Forwarders (NAGAFF) almost 20 years ago and Peter Obi emerging Board of Trustees Chairman of International Freight Forwarders Association (IFFA) a few months ago.
Elochukwu, Njoku, Aniebonam, Nwabunike and Obi are leaders in their own rights commanding tremendous respect among their followers and loyalists. They each also have different ideas on how CRFFN should be run and it appears consensus among them is a tall order. Since they are all from almost the same part of Anambra State, I am beginning to think that we should probably consider some homegrown strategy to resolving the CRFFN impasse.