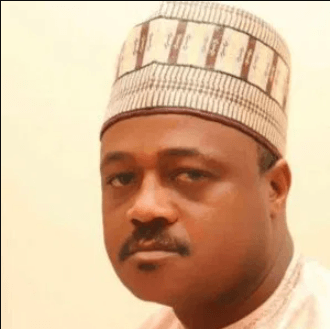 The Chairman, Council for the Regulation of Freight Forwarding in Nigeria (CRFFN), Abubakar Tsanni, has disclosed that the Council will start the collection of the controversial Practitioners Operating Fee (POF) across the nation's seaport, airports and border stations by February 3, 2020.
Recall that the Council penultimate week announced the Federal Government's approval of the payment of the controversial levy as one of the requirements for cargo release at the ports.
Minister of Finance, Budget and National Planning, Zainab Ahmed, who reportedly gave the approval in a letter dated January 6, 2020, and signed by the Director, Home Finance, Okokon Udo, had stated that freight forwarders must henceforth show receipt of payment of POF before they can exit their cargoes at the ports.
With the commencement of the POF regime, all cargoes exiting the port would have to pay N1, 000 on every imported 20feet container and N2,000 per 40feet container.
Speaking in a chat with SHIPS & PORTS in Lagos, Tsanni said with the commencement of the POF payment, the Council will focus on training and retraining of practitioners to enable them compete globally as about 75 percent of practicing freight forwarders in Nigeria lack training.
"The POF collection is going to be in the best interest of the freight forwarders because they are the ones that will be trained. Presently, we have Institute of Freight Forwarding in Abuja, which is under the Council. We are going to start with training of practitioners because about 75 percent of the agents practicing lack training.
"In the past seven years, Nigeria is not in the FIATA list but now with the coming of the board of CRFFN, we are lucky to get back into FIATA. So definitely, our training will be of international standards. So it is in the best interest of the freight forwarders to pay this fee," he said.
Reacting to concerns by freight forwarders that the implementation of the directive on POF collection by the government would further lead to delay and add to the cost of doing business at the port, Tsanni said, "It is not going to cause any delay. When you know the right thing for you to do and you do it directly, it will just go. There won't be anything like delay. By the way, how much is the money?
"Is N1,000 anything to worry about for what is going to be for the benefit of the freight forwarders? There is no big deal about it. Whatever you do in Nigeria, people must complain but by the time they start to know the importance of it, they will appreciate it. My advice to them is that they should consider the beauty of what they are going to benefit at the end of the day."