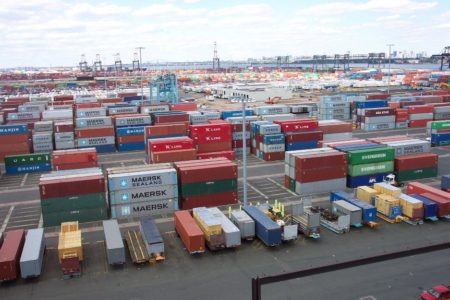 Immediate past Chairman, Council for the Regulation of Freight Forwarding in Nigeria (CRFFN), Hakeem Olanrewaju, has said that lack of professional training is one of the major challenges affecting the development of the freight forwarding industry.
This is even as he advised the newly appointed Chairman of the council, Tsanni Abubaker to prioritise training and retraining of freight forwarders during his tenure.
Olanrewaju, who spoke in a chat with SHIPS & PORTS DAILY on Tuesday, said the need to train freight forwarding practitioners cannot be overemphasized if the complaints of foreigners dominating the clearing job must be addressed.
According to him, during the second governing council which he chaired, efforts were made to train the practitioners through the train-the-trainer courses by the International Federation of Freight Forwarding Associations (FIATA) but noted that more still needs to be done to train upcoming practitioners.
"The first thing the new Governing Council should focus on should be on professionalism so that we can be recognised internationally and see how we can be of international best practice. We stopped somewhere and I have no doubt that the new Chairman will do better with other elected Governing Council members around him.
"When we were there, what we wanted to do was to make sure that our citizens are trained to take over the job. For example, in Benin Republic, their freight forwarders, which I have come across, are well trained because they have freight forwarding institutes there. In Ghana, they have a government institute of freight forwarding where they are also trained like in FIATA. But in Nigeria, there was no school until we came in and then tried to train.
"For example, there are professional journalists in Nigeria, so foreigners cannot come and take over your job but they can come, align with you and get information from you. But with our own, we are just coming up. Why can't foreigners do Customs job? It is because they are trained. 
"So before we can be complaining that foreigners are taking over our job, the question is are we ready? Are we trained? So I urge the council to look into this," he said.
Olanrewaju urged the new CRFFN Governing Council members to be objective in their assigned tasks so as to "avoid pitfalls which crippled the council over the past six years".