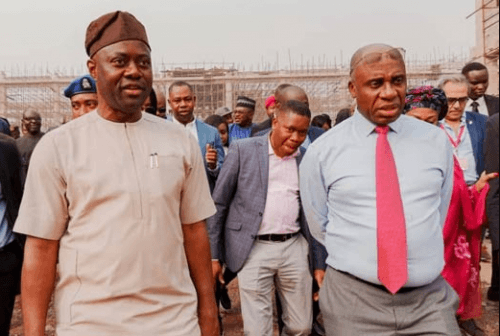 For the umpteenth time, the Minister of Transportation, Rotimi Amaechi, has made a U-turn on his self-imposed date for delivery of the Lagos-Ibadan rail project. 
Since 2018, the Minister has set various dates for the completion of the project without meeting any of his own deadline. 
The lates U-turn by Amaechi came yesterday after he inspected ongoing work on the project. 
He was accompanied on the inspection by Oyo State Governor Seyi Makinde. 
"Today (Monday), Oyo State Governor is accompanying us on the monthly inspection of work on the Lagos-Ibadan rail line. We are going the whole nine yards.
"From the mega station in Ebute Metta to Apapa and all the way to Ibadan. A large chunk of this rail line is in Oyo State.
"Looking at the state of work in Apapa, completing the project in April doesn't seem feasible, especially the extension of the rail line to the seaport.
"We will, however, continue to work and redouble our efforts to complete the project and meet set targets," Amaechi posted on his twitter handle.
It is not clear when the rail project will be delivered as every date given by the Minister in the past failed.