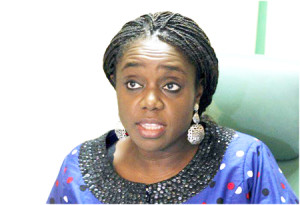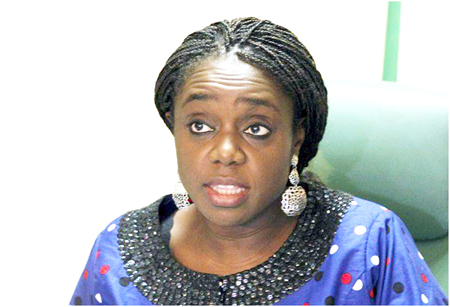 Finance Minister, Kemi Adeosun has said that the thriving of the Naira Black market is damaging the country's economy. Adeosun said, to this end, directives have been given to the Central Bank of Nigeria, CBN, to eliminate Naira black market saying it has contributed to the current scenario where the naira trades about 40 percent below the official rate against the dollar.
Kemi Adeosun speaking during an economic conference in Abuja on Tuesday, the minister said that CBN "has been directed to do this and CBN has promised to do something by putting a system in place to eliminate the black market because it's damaging the economy."
The naira has traded around 305.5 naira to the dollar on the official interbank market since August, while it was quoted at 487 to the dollar on the parallel market on Monday.
Recall that the central bank scrapped a 16-month-old peg of 197 naira to the dollar in June, but continues to trade in the official market, so that the naira remains far stronger against the dollar there than on the parallel market.
However, CBN spokesman, Isaac Okorafor, said the central bank was working towards "ensuring that the forex market operates as effectively as we would envisage".
He said the aim was to "ensure there is no black market."