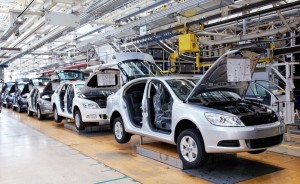 The Federal Government has said the National Automotive Policy, when fully implemented, will not only revolutionalise auto sector in the country, but also generate millions of jobs, alleviate poverty and create wealth.
Minister of Labour and Employment, Senator Chris Ngige, who spoke at the Automobile, Boatyards, Transport Equipment, Allied Senior Staff Association,( AUTOBATE), Extra Triennial National Delegate Conference in Lagos, tagged "The National Automobile Policy: What does the future hold for workers?" Ngige said the policy will boost backward integration, diversification and revitalisation of the automotive industry.
Represented by Wole Shadow, Lagos Zonal Controller, Ministry of Labour and Employment, Ngige said the automobile industry played both strategic and catalytic roles in economic development, particularly in employment creation and wealth generation.
Earlier, President of AUTOBATE, Edeki Osumah, said: "The first is to dedicate a large trunk of our budget to programmatic education. We will make sure that in every major meeting of the union, an educative programme is ensued. "This will help in arming the leaders of the union in intellectual and programmatic approach to labour and political education."
Also, we will decentralize our education programmes to the branch and factory levels to make sure our educational policy is robust and grassrooted.
Also speaking, Chairman of the occasion and Deputy President of Trade Union Congress of Nigeria, TUC, Sunday Salako, represented by Yekeen Shittu, said automotive industry would create significant employment and a wide range of technologically advanced manufacturing opportunities.