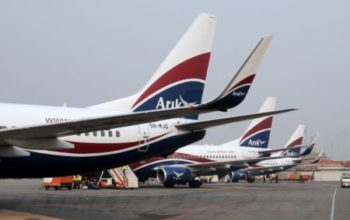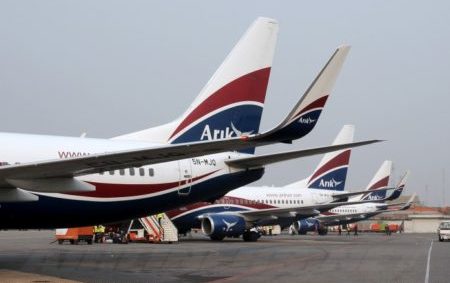 A former Secretary General of African Airlines Association (AFRAA), Nick Fadugba, has called on the Federal Government to merge Arik Air and Aero Contractors to form a new national carrier like the defunct Nigerian Airways.
Fadugba, made the call while speaking with journalists in Lagos on Friday.
He said his suggestion was based on the fact that the government, through the Assets Management Corporation of Nigeria (AMCON), already had substantial shares in both airlines.
"Arik and Aero are already being controlled by AMCON so the government is already involved in the two airlines.
"I would have thought on my own that the government will merge Arik and Aero and turn it into a national carrier.
"The current owners will be shareholders, other people will also be allowed to buy shares, while the government will have a minority golden share.
"There is no doubt that the airline will be formidable and will be able to compete with other foreign airlines." He said.
According to Fadugba, this is the wise thing to do instead of setting up another national carrier to compete with both airlines which are already indebted to the government.
He insisted that Nigeria was urgently in need of a viable national carrier to reciprocate its Bi-lateral Air Service Agreements (BASAs) which was being exploited by foreign airlines.
Fadugba noted that the combined fleet of the domestic airlines was about 40 aircraft, while only Ethiopian Airlines had 96 aircraft.
He said that what Nigeria needed was two or three viable domestic airlines with a minimum of 50 aircraft each, adding that this could be done through enforced consolidation by the Nigerian Civil Aviation Authority (NCAA).
"We have the aviation product in terms of passenger and cargo demands. There is no reason why Nigeria should not have two or three thriving airlines.
"Instead of complaining about government all the time, the Nigerian airlines should work together under code share arrangements.
"It is only in Nigeria that we are trying to kill each other and foreign airlines are taking advantage of our lack of cooperation, " Fadugba said.
He also advised the government to take deliberate actions to harness aviation as a tool for economic development, which was the model adopted by Singapore and United Arab Emirates.
Fadugba noted that Dubai and Singapore are major aviation hubs due to their governments' support to the airlines as well as provision of infrastructure required to actualise the vision.