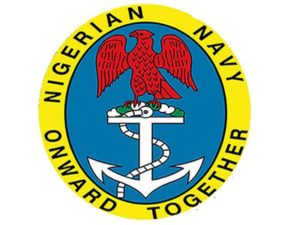 The Nigerian Navy has called for collaboration with the Nigeria Police in its renewed drive to end attacks on oil and gas installations in the Niger Delta.
The Flag Officer Commanding (FOC), Eastern Naval Command, Rear Adm. Victor Adedipe, made the call at during two-day familiarisation tour of naval formations and units in Port Harcourt, on Friday.
He expressed optimism that synergy with the Police and para-military establishments would lead to drastic reduction in the decade-long oil theft and illegal bunkering in the region.
The FOC said, "The Nigerian Navy is not the enemy of the Nigeria Police; neither is the police the enemy of the Nigerian navy".
"The Navy and the Police have a common enemy in those that steal crude oil; those that vandalise oil and gas pipelines and those that kidnap innocent citizens.
"These sets of criminals are our adversaries. There is need for us to come together and ensure that we make the maritime domain very secured and safe for economic activities to take place," he said.
Adedipe further said that security agencies in Nigeria had constitutional roles to play and as such, must synergise to confront crime.
He, however, urged naval officers and ratings to maintain discipline and remain professional in carrying out their assigned duties.
The FOC assured that more accommodation blocks would be built for troops of the Nigerian Navy Ship, Pathfinder as well as residential quarters for commanders.