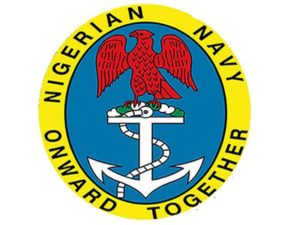 The Nigerian Navy on Friday reiterated its commitment to improved welfare of its personnel and their families, particularly the lower ranks.
The Flag Officer Commanding,  (FOC) Naval Training Command  (NAVTRAC), Rear Admiral Ifeola Mohammed, stated this at this year's Ratings Party, held at the Nigerian Navy Ship (NNS) QUORRA parade ground.
He noted that the Chief of the Naval Staff, Vice Admiral Ibok-Ette Ibas, had directed that the party be held simultaneously across the country, to appreciate the Ratings for their excellent performance this year.
He said the NN was vigorously pursuing improved accommodation, health care services and better working condition for its personnel, adding that all the items were captured in the CNS' Strategic Guidance.
He said: "The welfare of the personnel is paramount. We do not joke with it. We take care of their accommodation, health and we give them good enabling environment to work seamlessly and ensure that the ships they work in are in order.
"It is traditional in the NN that at the end of each year, a party is organised for all personnel beginning with the Ratings' party to appreciate all they have done and all their efforts in defence of territorial integrity.
"We use the opportunity to also tell their families that the navy appreciates all they do. The CNS directed we conduct end of year party for all the Ratings.
"For the coming year, we expect that they do not relent in their efforts. They should be more committed so that Nigerians would know that we are well capable to protect our territorial space. They should ensure that commerce takes place without any kind of criminality in our waters."