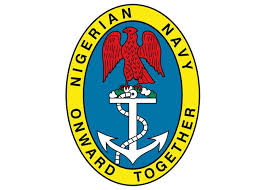 The Nigerian Navy on Tuesday solicited for improved budgetary allocation to enable it provide accommodation for personnel within the barrack.
Commander, Nigerian Navy Ship (NNS) WEY, Cmd. Patrick Yekwe, made the appeal while handing over 19 Lieutenant Commanders' quarters, newly built by the Chief of the Naval Staff (CNS), Vice Admiral Ibok-Ete Ibas, at Navy Town, Ojo.
According to Yekwe, the CNS had ensured there was continuous barrack renovation despite scarce resources.
He noted that the old structures built in the 1980s for personnel had become inhabitable and were being demolished in phases as new ones surfaced.
Yekwe said Navy Town would require at least 100 transit blocks for senior officers alone and many more permanent quarters to bridge the housing deficit.
He said: "The navy has accommodation challenge. Here in Navy Town, there are about 5,300 personnel resident here. If you add their spouses and relatives, we have a total population of about 20,000.
"We admit about 3,000 Ratings yearly into the navy and they need where to stay. If you go to their quarters now, you will see that it is not habitable.
"Then, remember that we still have officers and ratings staying outside the barrack because of accommodation challenges. So, we need many block of flats here to bridge the gap.
"We need both transit and permanent accommodations. There are personnel whose families are not stationed in Lagos. When they come here, they are put in transit accommodation.
"The CNS has been making efforts to provide decent housing for officers and men of the navy. These two blocks of six flats (three-bedroom) and the seven four-bedroom bungalows were recently built from scratch.
"There are other constructions going on like that in small batches. Aside Lagos area, accommodations are being provided in other naval bases across the country. The navy alone cannot meet its accommodation demands and that is why the government needs to come in and assist with improved allocation."
Copyright Ships & Ports Ltd. Permission to use quotations from this article is granted subject to appropriate credit given to www.shipsandports.com.ng as the source.