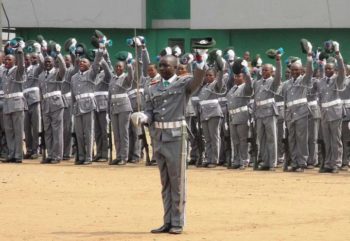 The Comptroller General of Nigeria Customs Service (NCS), Col Hammed Ali (rtd) says the Service has established the "Customs Police" to have an internal mechanism to check and ensure discipline.
He made the disclosure on Friday during the commemoration of International Customs Day (ICD) held in Abuja.
Ali said "Within us we need to police ourselves and it is essential we have an internal mechanism to check and ensure discipline and to that effect we have just commissioned our own Customs Police."
He said the Customs police were trained at the Nigeria military police school in Zaria, Kaduna State.
The Customs boss said that managing borders is one of the challenges of the service.
He said "as at today smuggling is one of our most difficult and challenging issue", to solve the problem a regional security strategy composed of Nigeria, Chad, Cameroon and Benin Republic called Securité Par Collaboration (SPC++) was introduced.
He added that in the bid for Nigeria to diversify resources the Customs can be a safety valve for the country because in 2017 they generated N1,037,102,179,400.58 in addition to various seizures of 4,492 with DPV of N12,777,321,405.74.
International Customs Day is a day set aside by the World Customs Organisation (WCO) for global customs community to celebrate with particular focus on a chosen theme.
This year's theme "A secure business environment for economic development" was delivered by George Onafowokan.