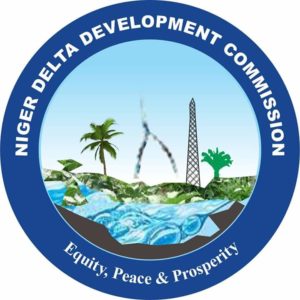 The Niger Delta Development Commission (NDDC) has terminated projects worth N200 billion in the nine Niger Delta states.
Commissioner representing Delta State on the NDDC board, Dr Ogaga Ifowodo, made this known at Enhwe in Isoko South Council while monitoring rehabilitation of schools and roads in the area.
Ifowodo said NDDC was presently concerned about thousands of low-end projects that required huge sums to execute, saying the projects were enormous when compared with available funds to the commission.
He said, "The NDDC has cancelled projects worth over N200 billion in the Niger Delta. The trouble is that the board inherited huge challenges that require enormous focus and strength to tackle.
"The NDDC has over 10,000 projects across the Niger Delta, which is unmanageable by any standard and that means our contingent exposure of up to N1.8 trillion.
"How do you manage that and what size of bureaucracy do you use to manage all of that? The N200 billion worth of projects are at zero percent completion because nothing had been done on them.
"The next ones we will cancel are those at five and ten per cent until we get to a level where we can't cancel any more projects. The whole idea is to get rid of as many projects that are difficult to complete and it is an ongoing exercise."
Ifowodo disclosed that the commission discovered that many schools structures in the region were dilapidated and needed rehabilitation, without toilets and not conducive for learning, adding that the NDDC decided to embark on the projects as part of their social intervention services.
He noted that the NDDC was presently renovating blocks of classrooms for schools, especially the dilapidated ones no longer conducive for learning.
The commissioner added that most of the schools do not have good toilet facilities, so the children go behind the school when they are pressed.
At Oviota Primary School in Enhwe, Ifowodo urged the contractors to deliver solid jobs, saying there would be steady monitoring to ensure the jobs were completed on time and to specification.
He said the new NDDC board was firm in its determination to ensure the jobs are completed to specification, saying the commission was in the process of reviewing its standards upwards and establish a mechanism to enforce the standards so that contractors do not deliver shoddy jobs.