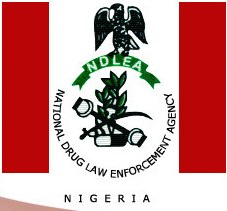 The National Drug Law Enforcement Agency (NDLEA) at the Murtala Mohammed International Airport (MMIA) on Wednesday in Lagos arrested a commercial tricycle rider and a trader with heroin.
The suspects, according to the agency's spokesperson,  Mitchell Ofeyeju, in a statement, said the arrest was in connection with unlawful importation of 6.390kg of substances that tested positive for heroin.
Ofeyeju gave the names of the suspects as Egwin Chinedu, 32, caught with 3.900kg of heroin and King Sunday, 38, found in possession of2.490kg of heroin.
"One of the suspected traffickers was caught on arrival from Kigali, Rwanda, while the other was nabbed on arrival from Nairobi, Kenya respectively. "The drug with an estimated street value of N575m was hidden in their luggage.
"Egwin arrived from Kigali on Rwanda Airline flight while King Sunday imported the drug found on him from Nairobi during inward screening of passengers on an Ethiopian Airline flight.
"Both suspects are being investigated," the statement said.
The spokesperson said that preliminary investigation by the agency, however, indicated that drug trafficking cartels were gradually changing their mode of operation by turning to African countries in sourcing narcotic drugs like heroin.
"Both suspects were also recruited for a fee to import the drugs into the country,'' the statement said.
It said that the NDLEA Chairman,  Muhammad Abdallah, expressed satisfaction with the arrest, stressing that drug traffickers were now turning to African countries to smuggle heroin.
"The agency successfully foiled their plan with the arrest and seizure of the drugs".
"Drug cartels thought it would be easy to smuggle the drugs into the country since heroin is not produced in Africa but I am happy that we are thinking far ahead of them".
"The agency will continue to maintain this lead until they are completely dislodged".
"The suspects will be arraigned soon," Abdallah stated.