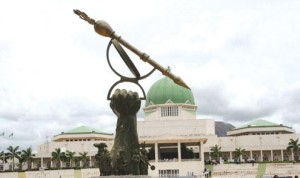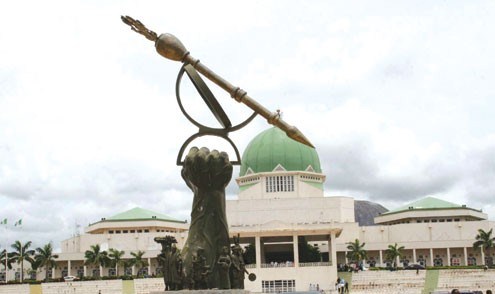 The House of Representatives on Wednesday urged the Federal Government to complete the country's rail central corridor from Warri Port to Kaduna on standard gauge.
The House also mandated its committees on Land Transport and Appropriation to engage the Minister of Transportation and relevant agencies for the project's inclusion in 2017 budget.
These resolutions followed a motion under matter of urgent national importance moved by Rep. Chris Azubogu (PDP-Anambra), which was unanimously adopted by members through a voice vote.
Moving the motion, Azubogu recalled that the construction of a standard gauge line from Aladja in Delta to Ajaokuta in Kogi in 1987 was to develop iron and steel industry.
He said that the contract was also awarded to enhance solid mineral mining, processing and transportation of bulk materials.
He further noted that the entire section between Aladja and Ajaokuta had been completed by Julius Berger with exception of separation between the rail tracks and highways. The lawmaker expressed concern that the delay of such huge investment has grossly affected the economy negatively.
"Aware that the section from Aladja to Warri Port covering a distance of just 20km is yet to be completed along with compensation and relocation of public utilities. "The Kaduna-Abuja Southern express Standard Gauge Rail Line has been completed and already commissioned by Mr President Muhammadu Buhari,'' he said.
The lawmaker further expressed worry that the benefits that would have accrued to Nigerians from the investment already made had been denied the country. He said that the denial had also increased infrastructure deficit and reduced ease of doing business in the country.
The lawmaker added that the completion of Warri-Kaduna line will give great value to Ajaokuta steel rolling mill and make it more viable to private investors for easy concession.
Azubogu further expressed concern that the non-inclusion of the project in the 2016-2018 Medium Term Expenditure would affect transportation between various economic zones of the country.
He said that it would also complement the Lagos-Kano and Port Harcourt-Maiduguri rail lines, if completed.
Azubogu, therefore, cautioned that the critical national infrastructure selection process and consideration should be devoid of sentiments, especially as the country want to borrow to fund for infrastructure development.