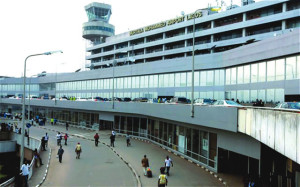 The National Drug Law Enforcement Agency (NDLEA), Murtala Muhammed International Airport Command, say it seized 14.03 kilogrammes of controlled and prohibited drugs between May and July.
The spokesperson of the command, Jonah Achema, in a statement in Lagos on Wednesday, noted that 19 suspects were arrested in connection with the seizures.
Achema said that the seizures were made within three months preceding the Federal Government's Executive Order on "Ease of Doing Business" at the airport.
He said the seized drugs consisted of 2.57 kilogrammes of cocaine, 5.10 kilogrammes of Heroin and 6.61 kilogrammes of methamphetamine.
Others are 73.44 kilogrammes of ephedrine and 66.30 kilogrammes of cannabis sativa.