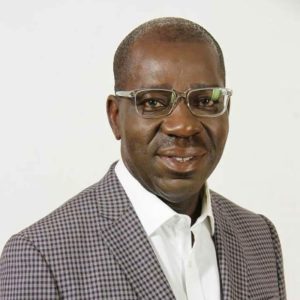 The Technical Committee on the Actualisation of the proposed Gelegele seaport on Wednesday submitted its report to Gov. Godwin Obaseki of Edo.
Receiving the report  at Government House in Benin, Obaseki said the successful building of the seaport would enhance the movement of  agricultural produce from the state to local and global markets in a cost effective manner.
He said under the Federal Government's Economic Recovery and Growth Plan, states were asked to develop an economic blueprint that would  stimulate exportation.
Obaseki said that the seaport was a critical infrastructure needed by the state government in view of the investment expected in the state.
"We have travelled to various countries, especially Asia, looking at how to re-enact our competitive advantage in oil palm and rubber.
"Edo is a logistic hub for this country, goods can be efficiently moved into various states and distributed across the country,"  he said.
The governor assured the committee members that the report would be studied with a view to implementing its recommendations in addition to  seeking the inputs of experts towards executing the seaport initiative.
Earlier, Chairman of the committee, Greg Ero, said the committee took a holistic view of the project and addressed in details the location of the seaport, sea route to the Atlantic Ocean as well as viability.
"We visited Gelegele community, relevant offices and locations and gathered information and data from various sources, including reports on previous assignments commissioned by the Federal Government on Gelegele," he said.
Copyright Ships & Ports Ltd. Permission to use quotations from this article is granted subject to appropriate credit given to www.shipsandports.com.ng as the source.