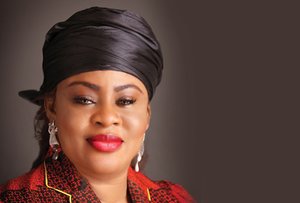 A lawmaker, Sen. Stella Oduah, has urged Nigeria National Petroleum Corporation (NNPC) to put adequate metering system in place to enable Nigerians to know the country's exact daily oil production.
Oduah, who is the Vice Chairman, Senate Committee on Women Affairs, told Newsmen in Abuja that a metering facility would also ensure leakages in the petroleum industry were blocked.
She expressed displeasure over NNPC's inability to procure the device to adequately keep inventory of oil production in the country, many decades after it commenced.
According to her, it is shameful that several decades after oil was discovered in the country, it has yet to get a proper metering system.
The lawmaker said, "given the fact that crude is the mainstay of the economy, it is important to get adequate metering system to ensure accountability.
"I think it is a problem we should be ashamed to be discussing because in my view, they are problems that NNPC with all sense of sincerity, can easily resolve.
"I was employed in NNPC in 1983 and I was a member of a committee for commercialisation and reconstruction of NNPC at that time.
"The major issue we discussed, investigated and came up with solution to, was on how to ensure that we have adequate measurement of crude by having metering system in all the terminals.
"But, why is that still an issue to be discussed several years after?
"How do you not put in equipment that will give you accurate measurement of your product and this is the product that forms the basis of our budgeting?
"This is the crux of everything we do in this nation and every year, for the past 30 years and more, we are still talking about measurement as an issue.
"Even if we want to mirror it against any of the oil producing nation like U.S., UAE and others, it is just a simple problem,'' she said.
Oduah said, "NNPC should be sincere to tell us why they are reluctant, and if not for interest, why will you not want to have proper measuring equipment on your terminals.
"How much are the equipment? For me, it is upsetting.''
She explained that the equipment would enable Nigerians to know the flow of crude, "the quantity being exported, from which pipeline, where it is being loaded to and the volume loaded''.
She added that the equipment would help to determine the back-up stock as well as challenges to be attended to, including the switching off of pipelines in the event of vandalism.
The legislator said that everything about tracking daily oil production could be done in NNPC offices by its officials, but that "they have to put in the equipment; they have to have the ICT.
"You cannot blindly stay there and wait for the operators to give you feedback. We do not know what we have because the NNPC and the DPR do not know.''
On whether passage and assent to the Petroleum Industry Bill (PIB) will tackle the problem, she said that it would go a long way in finding lasting solution not only to the metering problem, but for other challenges.
On the role of the National Assembly in ensuring that the right equipment are put in place, Oduah said that several reports that emanated from the assembly on the matter, indicted the NNPC.
She, however, assured that the 8th Senate would not rest on its oars in making sure that the right thing was done.