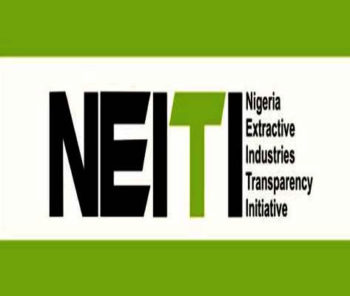 The Nigeria Extractive Industries Transparency Initiative (NEITI) on Tuesday expressed concern over Nigeria's inability to put in place the required laws to fix the numerous governance problems confronting the oil and gas sector.
The Executive Secretary of NEITI, Waziri Adio at the opening of a Symposium to set the agenda for the Petroleum Industry Governance Bill (PIGB), stated that the passage of the bill by the two chambers of the National Assembly and awaiting harmonization was not just enough.
He said: "We are not just talking about the need to finally pass the PIGB and transmit it to the president. And not even about ensuring that the other three bills are passed and signed. It is more about ensuring effective implementation."
Adio noted that the motive for convening the symposium was to discuss what needs to be done and urgently too, to build on the successes recorded so far by the passage of the PIGB.
The Minister of State for Petroleum Resources, Dr Ibe Kachikwu in a message said that it was still not yet uhuru despite the passage of the PIGB.
"The fiscal aspect of the bill which will address the revenue inflow to both the state and investors is still on the offing," Kachikwu who was represented by his Senior Technical Adviser on Efficiency Engr. Johnson Awoyomi said.
Also commenting on the impact of the imminent law, the Group Managing Director (GMD) of Nigerian National Petroleum Corporation (NNPC), Dr Maikanti Baru said that the NNPC awaits presidential assent on the PIGB and will comply fully when it becomes law.
"We are delighted that the PIGB will provide the petroleum industry with an enabling environment to be able to institutionalize best practices for effective and efficient operations of our industry," the GMD who was represented by the Group General Manager, Corporate Planning and Strategy, Bala Wunti said.
Industry experts at the Symposium drawn from companies, governments, civil society and the media called for urgent measures to ensure that the PIGB passed by the National Assembly secures presidential assent.
Originally called the Petroleum Industry Bill (PIB), the PIB was split into four tranches to allow for its speedy passage.
One of the components of the PIB, the PIGB was first introduced in the Senate in April 2016, later withdrawn for further consultation in June 2016, and eventually passed by the Senate on 25th May 2017. The House of Representatives followed suit on 19th January this year when it passed its own version of the PIGB.