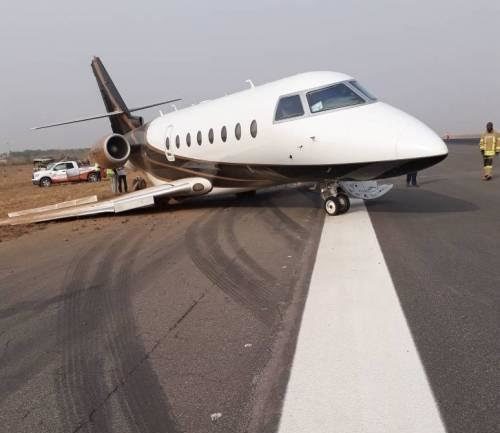 The Nnamdi Azikiwe International Airport (NAIA) was temporarily shut on Thursday as a private jet skidded off its runway.
The Gulfstream G200 private jet with registration number 5N-BTF operated by Nest Oil skidded off the runway on landing at the airport.
The incident led to the disruption of flight operations at the airport and others as aircraft scheduled to land at the airport hovered in the air for almost an hour while others had to land at the nearest airport.
Also, passengers scheduled to depart the airport could not leave, as airlines could not depart from the airport to other cities.
A few minutes to landing at the airport, the pilot reportedly discovered that the landing gear was not operational and had to land the aircraft with a broken landing gear, which severed from the aircraft upon landing.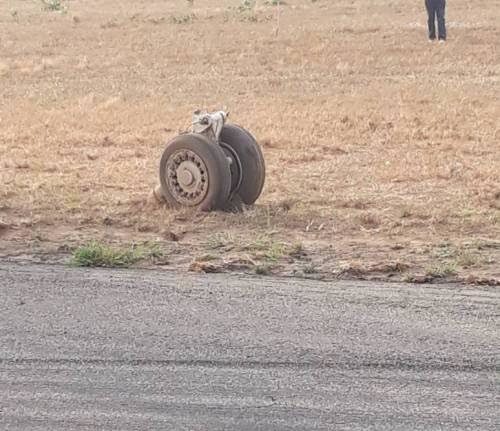 The aircraft, which had four passengers and three crew members on board, eventually landed on its belly.
All persons on board were safely evacuated.
The General Manager, Corporate Communications, of the Federal Airports Authority of Nigeria (FAAN), Mrs. Henrietta Yakubu confirmed the incident.
Yakubu, however, said that the runway was only shut for 30 minutes.
She said the closure of the airport was a safety precaution to avoid any other incident.
Yakubu also confirmed that the aircraft lost its landing gear in the process,  "but all hands were on deck to put the situation under control and normalcy has been restored," she said.