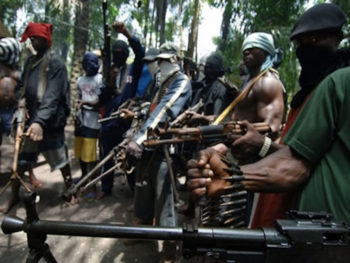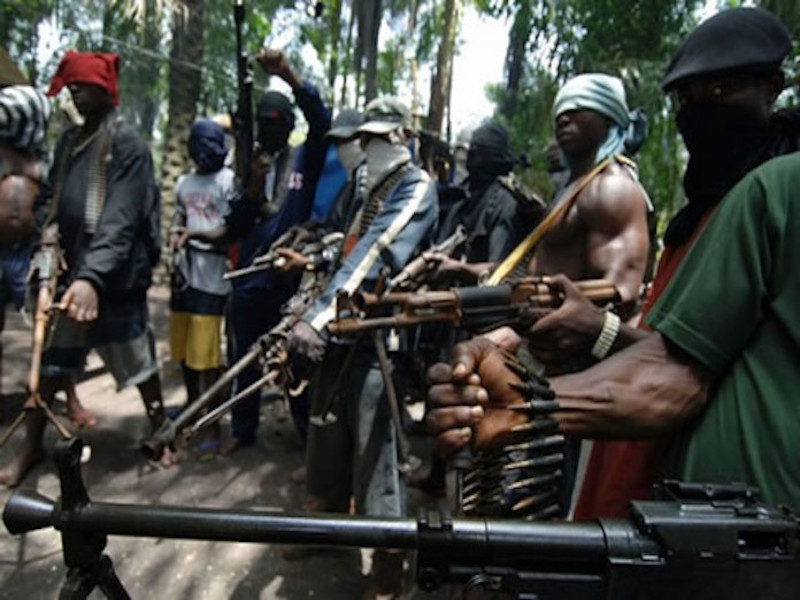 The Coalition of Niger Delta Agitators on Wednesday gave the Federal Government a 90-day ultimatum to begin the restructuring of Nigeria and the return of oil blocs to the people of Niger Delta or it shall officially declare a Niger Delta Republic.
The coalition of militants led by General John Dudu said that it would resume attacks on oil installations should the Federal Government fail to restructure the country.
The Coalition cautioned that northerners living in the region should leave the Niger Delta region if the Federal Government failed to accede to its demands.
It made this declaration in a statement signed by 'General' John Duku of the Niger Delta Watchdogs, who is the Convener: Coalition of Niger Delta Agitators; 'General' Ekpo Ekpo for Niger Delta Volunteers, and several others.
The statement read, "After three weeks of consultations and meetings across the Niger Delta region, the Coalition of Niger Delta Agitators (CNDA), the umbrella militant group in the Niger Delta region, issued a 90-day ultimatum to the Federal Government to implement restructuring, resource control, return of the oil blocs owned by non Niger Delta indigenes to the Niger Delta people and relocation of the oil & gas companies headquarters to the Niger Delta, otherwise there would be no one Nigeria.
"We shall officially declare Niger Delta Republic after 90 days if the Federal Government fails to implement the above demands; we also demand that all the northerners living in the Niger Delta should quit the region if the Federal Government fails to implement the above demands within the stipulated time.
"We also call on our people living in the North to also return to the Niger Delta for their safety. The massive killings all over the country by Fulani herdsmen are fully sponsored by top government functionaries especially the security chiefs who supply them with weapons and their sole aim is to achieve cattle colony and Islamic agenda with the help of the President being their man and patron.
"The idea of having cattle colony was already in the mind of President Buhari before he contested the 2015 election. The whole world can now see the reason why the President appoints all the security chiefs from the North, including DG of NIA, who is supposed to be replaced by someone from the South.
"The coalition believes that the killings by the Fulani herdsmen are direct invitation of civil war and we are fully prepared to fight with the last drop of our blood to protect the Niger Delta people and her territorial environment."
It, however, condemned the endorsement of President Muhammadu Buhari as the candidate of the All Progressives Congress for the 2019 election by some governors and politicians, describing them as self-centered.
Copyright Ships & Ports Ltd. Permission to use quotations from this article is granted subject to appropriate credit given to www.shipsandports.com.ng as the source.