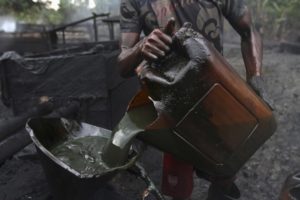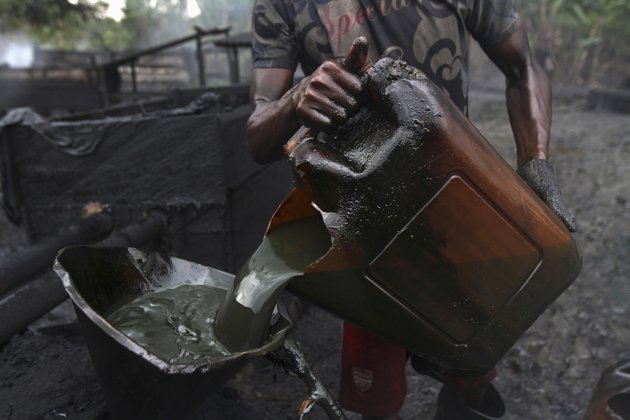 Director, Centre for Petroleum, Energy, Economics and Law, University of Ibadan, Professor Adeola Adenikinju has said that the extent to which Nigeria will benefit from the recent increase in the price of crude oil will depend on two key factors.
The first according to him is the extent to which the key signatories in the agreement will comply.
He said that in the past, certain agreements have been reached which were not kept by the parties involved.
Also, he noted that the image of Nigeria has been smeared globally in the past and that if the signatories suspect non-compliance among the parties involved it will foreclose the deal and the market will return to status quo.
"If the countries that came together and agreed on the supply cut will abide by the agreement, it will ensure increase in price but if they suspect that some of the signatories will cheat, they will not continue for long and the price will revert to where it was," he explained.
Secondly he said that the ability of Nigeria to meet up with the OPEC quota will also decide how it will benefit from the new price increase.
According him, the country presently is losing about 800,000 barrels crude oil per day due to the vandalism in the Niger Delta and if this trend continues, we will not be able to meet up with our quota. To that extent, he declared that we will not benefit much but otherwise he said the news is cheery and all things being equal, it is enough boost to our foreign exchange earnings.
Crude oil price hit the $50 mark last week after the Organisation of Petroleum Exporting Countries (OPEC) reached its first deal in eight years. The increase however is still short of Nigeria's healthy estimated price range.
Brent crude, the global benchmark for oil, climbed to $50.47, Thursday morning, with West Texas Intermediate (WTI) was trading at $49.81 per barrel.
Minister of State for Petroleum Resources, Ibe Kachikwu, said in Vienna that the healthy price of crude for Nigeria would be in the mid-$50s.
Kachikwu said for Nigeria, a healthy oil price would be mid-50s: 54, 55, and 56.
"I mean, if we have a Santa Claus day, then 60, but frankly, looking more to mid-50s."
The minister and former NNPC boss went on to express his worries about a surge of Shale oil production.
"If the prices are high, the incentive for shale production to begin to clobber back is also high. I think we are at a point where we have modestly been able to set a cap on a production but not excessively," he told Bloomberg.
"Apart from the OPEC cut, I am worried that when we make a cut and get the normal price there is the possibility of shale production limping up again. So how do we converge everyone producing oil, he queried.