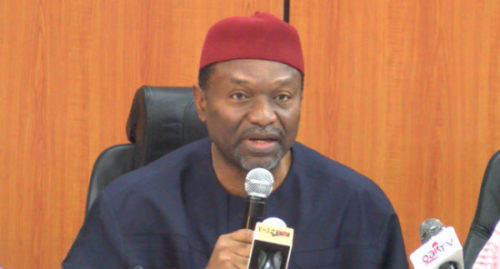 The Federal Government is considering increasing the Value Added Tax (VAT) presently at 5 percent to fund the new national minimum wage.
VAT is a consumption tax placed on a product whenever value is added at each stage of the supply chain, from production to the point of sale.
The Minister of Budget and National Planning, Senator Udo Udoma, disclosed this when he appeared before the Senate Committee on Finance on Tuesday.
He said while President Muhammadu Buhari supports a review of the minimum wage from N18,000 to N30,000; "it is important that as we are revising it, we should be able to fund it".
"It is in the light of this that we would be coming to you (Senate) because there may be the need to make some changes, especially the VAT, in order to fund the minimum wage once it is announced," he told members of the Senate Finance Committee.
He also assured that capital projects and other sectors of the economy will be adequately funded by government.