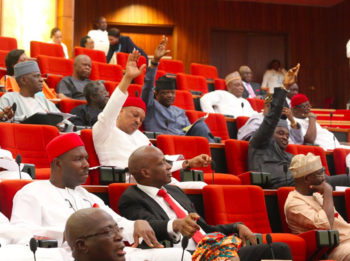 The Nigerian Senate on Tuesday approved the sum of N30,000 as new national minimum wage for both the federal and state governments.
The approval followed the adoption of the ad hoc committee report set up by the upper legislative chamber to review the National Minimum Wage Bill.
The committee was chaired by Deputy Chief Whip of the Senate, Francis Alimekhena.
The Senate approval followed that of the lower chamber, House of Representatives, which equally approved N30,000 as national minimum wage in January.