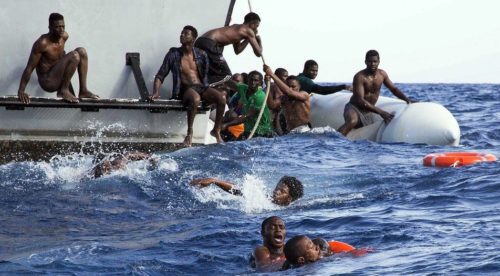 Not less than 10 people died and 17 rescued on Tuesday when a boat carrying 27 migrants sank off the Libyan coast, near the western town of Sabratha, a security official said.
The migrants were said to have come from various sub-Sahara Africa countries.
According to a survivor from Sudan, the boat was carrying about 27 illegal migrants who set off from the western town of Zuwarah.
"We rescued about 17 illegal migrants including a woman who all were taken to the hospital. There are about ten bodies of the other migrants," a rescue official said.
The International Organization for Migration (IOM) said 15 survivors had been brought to a hospital but it did not know how many people had been on board.